Spain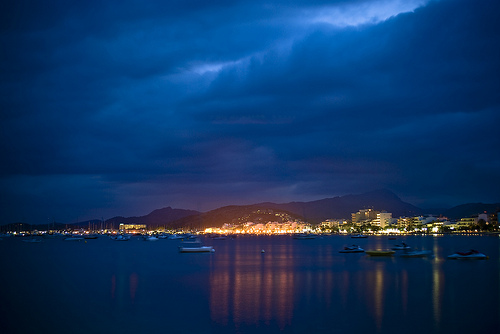 Published on July 7, 2011 | by Andrea Guerriero
0
Nightlife in Mallorca – and much more
Mallorca, the largest island of the Balearic Islands, is a very sought after holiday destination by tourists from around the world, all year round, thanks to its beautiful beaches, the spring-like climate all year round, cultural traditions and its rich historical cultural heritage.
Palma de Mallorca is the capital of the Balearic Islands and the main center of the island of Mallorca, where among trendy shops and venues, visitors from all over the world meet. The many caves that populate the island are also a must-see, – Including the Caves of the Dragon and Caves of Hams – one of the masterpieces of nature in Mallorca.
The sea and beaches will leave you astonished. The most famous seaside resorts can be found mainly in Palma de Mallorca, Santa Ponsa, Magaluf and Palma Nova, while the largest and most popular seaside resorts, are El Arena, Playa de Palma and Ca'n Pastilla.
For adult and children amusement, Mallorca also offers several water parks and the opportunity to enjoy many sports to be practiced both in water and on land.
The island, however, reveals its true charm especially in the evening, when the sounds, lights and colors enliven the streets of the many districts. Resorts such as Magaluf, Palma and El Arenal are where you will find the hottest action. In Mallorca you will be sure to find a club or bar to suit your tastes. Pacha Mallorca is located in Son Caliu near Puerto Portland, and is a key-venue in Mallorca nightlife. As well as the Tito's, the BCM and the Atlántico – a must for all classic rock and roll fans. Among the most popular bars there is the Abaco, a trendy bar housed in a nineteenth century villa, the Made in Brasil – offering South American music and the Milano, a popular ice cream bar. To know more about Mallorca nightlife here are the best night clubs of the island.
Mallorca is an island for everyone, although often in high season it gets a bit too chaotic and crowded. This problem is easily overcomable by choosing an off-season period, because the Mediterranean climate allows you to enjoy the island at any time of year!
Photo by netsnake