Entertainment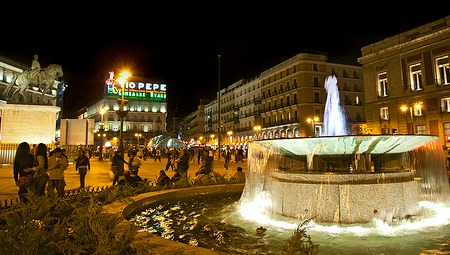 Published on December 15, 2009 | by Francy
0
New Year's Eve in Madrid!
On New Year's Eve, Madrilens and tourists decide to meet to the Puerta del Sol, in the heart of the city, to celebrate, between music and fireworks.
Madrid is always very lively and the nightlife goes crazy every day of the year, but at the year-end multiplies its forces and becomes a continuous tide of people who invade the old city.
According to tradition, people standing in Plaza de Puerta del Sol eat 12 grapes at midnight, just one at each stroke of the last 12 seconds of the year is nearly over. Each grape means a desire and wish of buena suerte.
At this point, it is after midnight that the movida starts, with concerts everywhere, street shows, artists of every race and color, and toast at every crossroads. Indeed, you should participate in another important local tradition: the "wig" (la parrucca). To get into the spirit of Madrid New Year's Eve is essential to have a wig and wear it while celebrating.
See the list of hotels in Madrid
Reservation of flights to Madrid
Photo of  the Puerta del Sol by tomasfano