Spain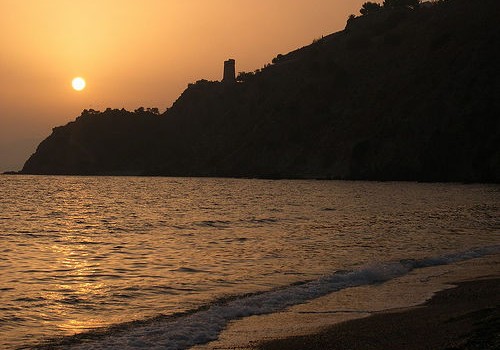 Published on July 11, 2011 | by Andrea Guerriero
0
Lovely Places in Costa del Sol – Things to do in Nerja
A little over 50 km from Malaga, Nerja is the last corner of the Costa del Sol, the oldest and most beautiful city of this area of Spain. Nerja is a very popular tourist destination abroad, and very easy to reach, located one hour from Malaga International Airport, with an excellent road infrastructure. Nerja offers varied tourist accommodation options; hostels, apartments, high standard hotels with an endless choice.
This site has few cultural attractions, but still very interesting to visit. For example Frigiliana, a picturesque village with beautiful little white houses set in a maze of cobbled streets. As well as the Caves of Nerja, the "prehistoric cathedral". Discovered in 1959, it is one of the main tourist attractions of the village. Inside you can admire incredible geological formations and an amazing collection of rock paintings attributed to the Paleolithic, and is the privileged scene of the Nerja Cave Festival, which for over thirty years brings together the most prestigious figures of music, dance and performing arts.
Nerja is also sun and beach, with a coastline that is not subject to mass tourism, such as the western Costa del Sol, and includes urban beaches like Burriana or El Playazo, but also many nudist beaches like Las Alberquillas.
If we talk about gastronomy, Nerja is a municipality of the Mediterranean diet where fresh fish is the basic ingredient in the gastronomy of this part of Andalusia.
For those seeking a (little) more lively holiday, Nerja offers many entertaining places to enjoy all night long, most of which are located in Tutti-Frutti Plaza, renovated in 2008 and which livens up only after the sunset. At the Villa de Nerja Cultural Centre you can enjoy concerts and major events. The so called Balcon d'Europa, however, is the major gathering place in the evenings, with entertainment, bars, ice cream stalls, and more, and boasts magnificent views up and down the coast.
Do not miss the spectacular sunsets of this location, and do not miss Nerja, a small jewel of Andalucia, at times overlooked, but of great value.
Photo by juanma.