News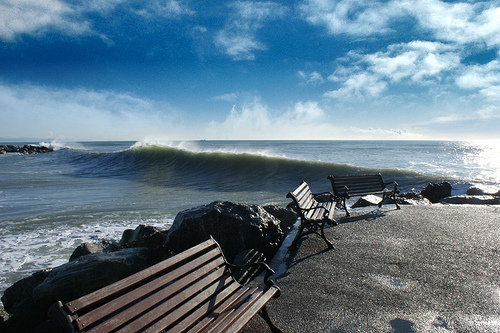 Published on September 29, 2011 | by Andrea Guerriero
0
"Hamlets to be savoured" in Liguria until October 30, 2011
During this period, the picturesque villages of Liguria, which are reflected in an alluring deep blue sea, become even more appealing for a nice weekend – to discover the sights and tastes of this fascinating region. Hamlets to be savoured is a great way to wish the summer goodbye before withstanding the cold winter months.
Summer has come and passed, but the feel of vacation is always just around the corner. Those who don't have the chance to go on vacation during the summer months know this well, and those who by choice decide to leave "late" know it even better, to avoid crowds of mass tourism or, why not, to save money and still have a great time.
Thanks to the warm autumn weather in Liguria, summer season extends for the whole months of September and October, so there is nothing better than spending a weekend visiting the certificated historic towns and the delightful flavors of traditional cuisine.
After the huge success of the last years, the initiative "Hamlets to be savoured" is back again for the fourth time, organized by the Paesi Bandiera Arancione (Orange flag towns) and Borghi più belli d'Italia (Italy's most beautiful villages) associations and promoted by the Regional agency for the promotion of tourism "in Liguria", as part of a project designed to adjust the seasonal flow of visitors and promote experiential tourism in this region. The proposition is that of a short stay to discover the Ligurian Riviera from a new point of view, its hinterland.
These are the lesser known places of Liguria, but not less interesting, where you will discover unique flavors and enjoy the relaxing atmosphere of silence and slow pace, walking on the cobblestones of ancient creuze (typical Ligurian alleys).
Photo by albissola.com