Oddities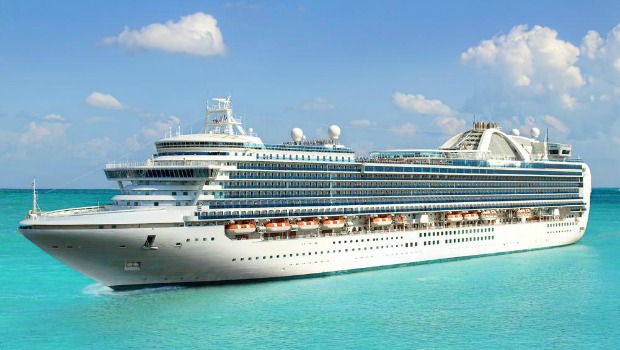 Published on September 4, 2014 | by Anna Hale
0
Cruise Ships: How Safe are You?
For many people, nothing can come close to the exhilaration exploring a new destination can bring. While there are lots of ways to travel, cruises have become a popular alternative for many tourists because of its many advantages. From all-inclusive meals, down to accommodation and entertainment, cruising is no doubt one of the most economical ways to explore amazing destinations, not to mention one of the safest. For the benefit of first time cruisers, below are common safety concerns and the corresponding safety measures adapted by cruise liners.
Cruising is like staying in a new town
You are likely to be a stranger to everyone in the ship, just as everyone is a stranger to you. Given the fact that you are in an unfamiliar territory, you are expected to watch what you do to avoid getting into trouble. The respect you pay others should be as much as you want to get. So, be mindful of your actions and exercise both caution and common sense at all times so you will be able to enjoy your vacation to the fullest.
Technology access
Nowadays, the cruise industry has not only tried to keep up with the latest technological developments but some have even taken quantum leaps to embrace today's modern innovations. Today, getting in touch with the mainland is not a worry and wi-fi connections are no longer a concern either. In addition, finding your way inside a cruise ship is no longer an issue unlike a few decades ago. Also, some cruise lines now offer technological services: wristbands that help people keep track of their family, face-recognition devices for security, apps for ship directions and many more.
Serving alcohol and infusing acceptable behaviours
To help ensure families, friends and couples have a fun and peaceful vacation, alcohol is responsibly served only to people of the right age. So, if you ever decide to hold a party cruise, you are at least assured it will be without any incidents involving intoxicated minors. In addition, families and adults can also look forward to a more relaxing time as they won't have to worry about dealing with drunk and misbehaving minors.
Shore stops may not be all too fun
There are many reasons to feel excited on the way to your shore destinations. The breathtaking beauty of picturesque travel spots often offer sights to behold especially for tourists. However, taking in all the beauty has to offer should not impede you from still observing routine precautionary measures.
Unexpected payments
Oftentimes, shore trips organised by a cruise liner is deemed ideal as you can expect it to be both safe and coordinated. However, if you choose to explore a destination on your own, you have to brace yourself for some of its possible downsides. For instance, you need to be aware that some shady locals might take advantage of the fact that you are a tourist and charge you fees and fares that are twice compared to what they normally charge. In line with this, you can choose to negotiate in advance or do some research so you will know what to expect.
Shore excursion robberies
There have been incidents of tourists robbed during their land tours. However, these are not limited to cruise tourists alone. That being said, it pays to always be cautious in general, especially if you are in an unfamiliar territory. As a general rule of thumb, it is advisable to do some research in advance so you are prepared for possible eventualities. Fortunately, for cruise guests, there is typically security guards who man the security so everyone's safety is assured.
Weather conditions may be a hindrance to your moving vacation
Unpredictable weather conditions can sometimes affect a cruise liner's normal routine. Fortunately, its very seldom life-threatening. While weather disturbances are uncontrollable, ships already have safety measures in place to counter similar scenarios.
Big waves
Getting seasick when ships encounter big waves is expected. What is rare however is the possibility of ships encountering waves of extraordinary magnitude. In addition, cruise lines adhere to a strict safety protocol when operating. Also, ships evade bad weather like the plague. Suffice it to say, the safety of all the passengers is always the primary priority.
Hurricane season
While it's very unlikely, but in the event that a cruise ship encounters a hurricane, changing route is always the first recourse. Luckily, today's ships have been designed to withstand even the most harsh of environments. In addition, modern cruise ships already come equipped with state-of-the-art instruments that can help predict possible weather patterns.
While there are prevalent safety concerns that come with cruise travel, it's reassuring to know there are corresponding safety measures in place as well. With that in mind, you can look forward to returning home safe and in one piece, with nothing but relaxing and fun memories to cherish, and maybe some tacky souvenirs to boot.