Shopping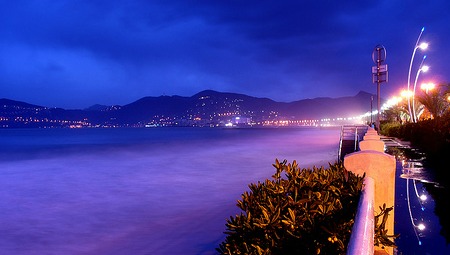 Published on March 20, 2012 | by Andrea Guerriero
0
Cannes Shopping Festival: fashion shows and special offers
The ninth edition of the Cannes Shopping Festival, the fashion event of the City of Cannes, will take place on the Easter week-end, from April 6th to 9th, 2012. The Cannes Shopping Festival invites locals and foreign visitors to experience a lively and elegant fashion week-end, with plenty of shows, charming events, and runways, of course…
These will be four days of unusual events and activities, where the theme is obviously shopping and also the art of living. Fashion, gastronomy, nightlife: shopping will be celebrated in all its forms, with fashion shows, exhibitions, fashion brunches and special offers at many stores!
The main fashion shows will take place at the Palais des Festivals et des Congrès. Here artists of the likes of Valentino, Kenzo and Ferragamo, will be showcasing their wonderful creations within a 4-day program packed with charm and luxury. Multibrand, haute couture, designers, and children, are the 4 themes into which the fashion shows at the Grand Auditorium of the Palais will be declined.
Although these high-profile catwalk shows are reserved for professionals, you will still enjoy all the rest at the most sought after venues on La Croisette, the beaches and in many boutiques throughout the town. They showcase an array of the most elegant, stylish and extravagant dresses with everything from traditional to contemporary, off-the-peg, designer, vintage, jewellery, swimsuits, and wedding latest collections.
Lifestyle will be honored with street animations, multi-brand parades, and showrooms on the theme of «Fashion and Beauty» and «After-parties» in all the venues of the city involved in the festival.
Some highlights: on April 8th, at Restaurant BAR Club, you can enjoy an exciting Fashion Sunday Brunch with "I Shop For You", a gourmet and bio brunch, where you will receive fashion advice by Anne & Ludo from the Atelier du Style. At Bijou Plage, on boulevard de la Croisette, a Multi -Brand fashion show will start 4pm on April 8th; at the same venue, from April 6th to 9th, a Fashion Accessorize Exhibition will take place, showcasing hair accessories and jewellery created by «MBC and Cardissa» for Lucie Carrasco, sponsored by Jean-Marc Barr; from April 2nd to 15th you'll get free admission to the "Glamorous Women and Haute Couture" Exhibition by Monique Meyer.
The boutiques of the Rue Hoche, the Rue Vagliano and the Rue du 24 Août invite you to their Shopping Days from April 6 to 8, to show off their latest collections and propose special offers, amid street entertainment and parades: don't miss out this great opportunity during your lovely weekend in Cannes.
Photo by flatpix