Entertainment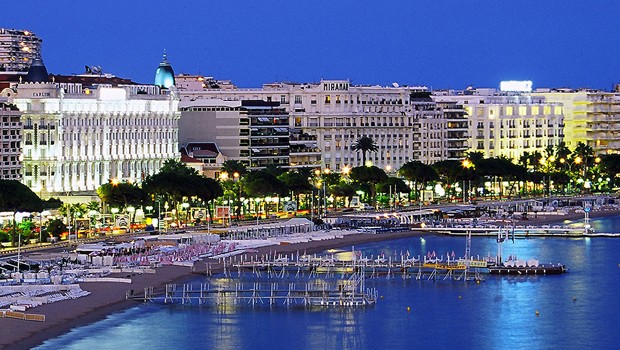 Published on May 18, 2011 | by Andrea Guerriero
0
Cannes long, long nights
Cannes is a beautiful city in southeastern France, on the Côte d'Azur, famous worldwide for its luxury and its International Film Festival held annually since 1946. But Cannes is not only cinema: this city is constantly crowded by scions of high society and international shoppers; Cannes is art and culture, lush nature and especially unbridled fun!
After the usual sightseeing tour through the Bellini Chapel-Museum, the Maritime Museum, the Château de Malmaison and some healthy shopping along the Boulevard de la Croisette, enjoy Cannes evening, enjoy its long night.
Having fun at Cannes is never a problem! The small town is perhaps the capital of entertainment around the coast. Although at first glance it may be considered small and snobbish, Cannes hides in all its streets, large and small as they are, plenty of places, from simple bars, up to pubs and many nightclubs that stay open until the morning after.
Undoubtedly, the main attractions are the Casinos, which confer a magical and exciting atmosphere to the city and which represent the vicious soul of Cannes. Often you can find them within the larger luxury hotels on the Croisette, but among the many, three of them surely stand out: The Casino Barrière Croisette – the largest and most frequented, complete with a restaurant and a nightclub; The Palm Beach Casino, for a younger public, with beautiful terraces overlooking the bay and offering a wonderful view over the Lérins Islands, a Michelin starred restaurant and one of the most popular discotheques in the area, the Atelier; and The Casino Barrière Les Princes, with 320 gaming machines and sixteen table games, a restaurant and a hotel.
Who wants to enjoy the social life of Cannes, cannot miss one or more of the many bars and wine bars that are found along the Croisette. The most popular include the Bar des Célébrités & Terrasse Bar – where you'll find starlets and celebrities from all over the world, The Morrison Lounge – Irish pub-style & lounge bar in one, great for a drink while listening to nice music in a pleasant atmosphere.
Starting from 10pm people go choosing from one of the several discos in Cannes to spend the rest of the night: Palais, Baoli, Palm Beach Club, Le 7, the list is very long. To ensure that anyone can find what is best for him or her, the music program of the nightclubs in Cannes varies between House, Hip-Hop and R'n'B, and sometimes there are also performances of live music groups on tour, here and there.
The fun goes on until 6am, when all the partygoers flock to admire the sunrise over the bay.
Photo by Olivier Bareau