Exhibitions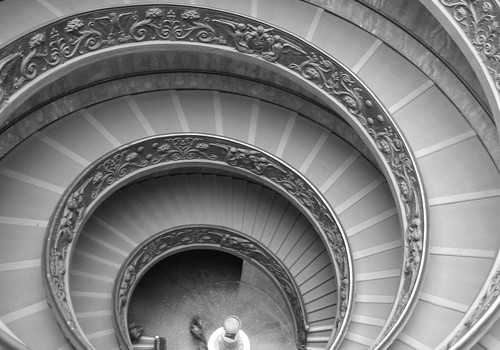 Published on October 4, 2011 | by Andrea Guerriero
0
Art Exhibitions in Rome to enjoy the city indoors
Autumn has arrived and so has the rain in the mild Italy. Nothing better than staying in a warm sheltered place and continue enjoying holidays! If you choose Rome for a weekend of art, autumn 2011 reserves many surprises. This is the ideal time to visit the Eternal City as the climate is mild and you can take advantage of the reopening of museums, exhibitions and cultural events in theaters and auditoriums.
Rome, a city of art and culture, is always full of events and offers countless opportunities to discover the charm and the beauty of other worlds and eras. We would like to bring to your attention some of the most important exhibitions and events of Rome's 2011 autumn.
From October 5 to January 15, at the Quirinal Stables, you can admire a collection of paintings and frescoes on the occasion of the "Filippino Lippi and Sandro Botticelli in the Florence of 1400" dedicated to the approximately thirty-four years of Lippi's activity, with works coming from the most famous museums around the world and from some private collections, and offering the possibility of comparison with some works of his rival and friend Botticelli. The price of the ticket is 10€.
You may also purchase an integrated ticket with the Palace of Exhibitions (full price ticket 18€, reduced 15€), where within the same period – from October 11 2011 to January 8 2012 –will be on display photographs by Aleksandr Rodčenko with "Socialist Realism. Great Soviet art from 1920 to 1970."
From October 7, 2011 to January 29, 2012, at the Vittoriano Museum Complex you will enjoy an exhibition entitled "Perfect Harmony" with beautiful works by Dutch artist Piet Mondrian, one of the greatest talents of modern art. Ticket price is around 10.50€
Yet another exhibition takes us to America, to discover one of the greatest modern painters, Georgia O'Keeffe, master of Precisionist genre and author of masterpieces such as "New York Street with Moon" and "White calla with red background." From October 4, 2011 to January 22, 2012, the Rome Foundation Museum pays tribute to recreating the historical art context in which she has worked, exploring her complex universe which, through the vision of the world's natural and architectural shapes, has changed the history of modern art. Entrance ticket costs 10€
Finally, we would like to bring to your attention a dive into the past, with the opening of the 2011 season of "Roma Segreta", i.e. Hidden Rome, with activities, educational visits and workshops at several archaeological sites in the city. It is an initiative offered by the Municipality of Rome, which aims to educate and promote the more hidden and less known archaeological areas of the city. Among the most fascinating stops of the upcoming period: the visit to "Mount Testaccio" (1Oct. – 17Dec.) "Mecenate's Auditorium" (2Oct. – 31Dec.), "The Seven Rooms Cistern" (29Oct. – 10Dec.)
The Roman autumn is ready to offer some very interesting exhibits. Are you ready to discover them?
Photo by Ruth L