City Breaks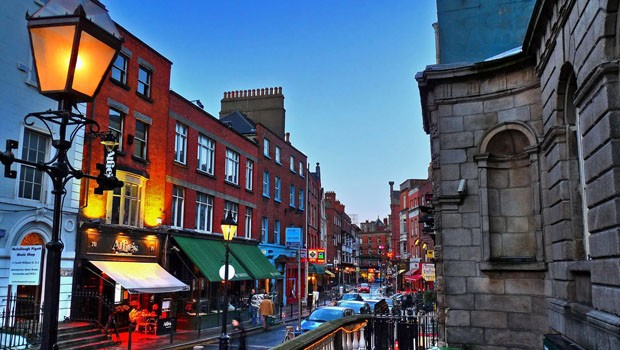 Published on February 10, 2011 | by Francy
0
Weekend in Dublin with Molly Malone & Guinness
In Dublin you can find everything you need to spend a pleasant weekend. For shopping addicted there are the stores on O'Connell Street, the designers' shops of Grafton Street and the shops and flea markets in the area of Temple Bar.

The latest is also the artistic and cultural heart of the city, meeting point for young people and tourists, full of pubs, ethnic restaurants, shops where you can buy cheap underground clothing. For those who appreciate a more classical culture, there is the National Gallery of Ireland. A museum with free admission that hosts a collection of works by great artists, Rembrandt, Caravaggio, Velazquez, Picasso and Monet, with an entire area dedicated to the works of William Butler Yeats, Irish poet, writer and playwright.
For those who want to relax after wandering in the historical centre, there is St. Stephen's Park, the largest public park dating back to the Victorian age, very well kept and full of beautiful flower beds. Those who love flowers, can enjoy throughout the week – except Sundays – a beautiful open-air market in Moore Street.
It is surely worth visiting Trinity College, the largest university in Dublin. Some of the greatest Irish writers have been students here, such as Jonathan Swift, Bram Stoker and Samuel Beckett and it boasts nowadays one of the largest faculties of mathematics in Europe. The university was built in 1592 by Elizabeth I, to remove the monopoly of Catholic Papists on education: in the Old Library of the university are kept more than 200 thousand volumes, including Greek and Latin manuscripts and an original volume by Shakespeare.
But of course, the visit to the city can only conclude at the Guinness Storehouse, St. James' s Gate Brewery. This is the most famous beer museum in the world, where you can find out everything you need to know about this ancient beverage. On the top floor of the museum there is the Gravity Bar, where you can sip a pint of beer while admiring a magnificent panorama of Dublin. Before leaving the city, a visit to the statue of Molly Malone on Grafton Street, is a must. Legend says that Molly was a young woman of the seventeenth century, a fishmonger by day and a prostitute by night. Molly Malone is also the unofficial anthem of Dublin, alongside to the national anthem Ireland's Call.
Dublin is a fairly low cost city, where to eat and sleep you can spend very little. Inns and small hotels in Dublin allow also families to spend a pleasant weekend with a few hundred Euros.
Photo by infomatique