Exhibitions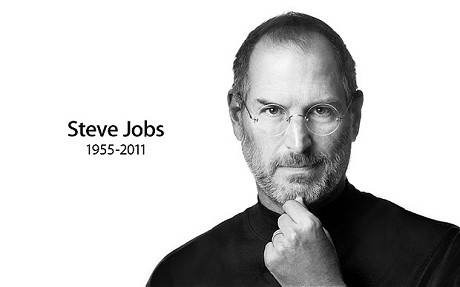 Published on January 25, 2012 | by Daniela
0
Turin exhibitions: Steve Jobs 1955 – 2011
On December 1, 2011, was inaugurated in the halls of the Regional Museum of Natural Sciences in Turin, the first exhibition dedicated to Steve Jobs, the legendary founder of Apple, charismatic pioneer of the personal computer revolution, who left us last October, the day before the presentation of Apple's latest jewel, Iphone 4s.
The exhibition boasts one of the largest collections in the world of personal computers, enriched by the human and business history of the computer genius Jobs, as well as interactive presentations and multimedia archives. Also on display, an extraordinary 1:1 scale model of Apple-1, the first computer machine built by Steve Jobs and Steve Wozniak, in 1976, right in the garage of his own home.
The exhibition "Steve Jobs 1955 – 2011" will be open to the public until February 26, 2012.
It is organized by the regional Department of Culture, in collaboration with Turinese entrepreneur Marco Boglione, who owns one of the world's most complete personal computer collections, boasting more than 300 items, including the rare Apple-1, bought at an auction in 2010 for almost 200 thousand dollars.
"Jobs was a man who wanted to change the world" said Boglione, and all of us share this idea somehow. This exhibition is also usefull to encourage young people: Job's motto 'Stay hungry, stay foolish', said during a Stanford University commencement ceremony in 2005, has gone around the world, with a pit stop in Italy, offering one more reason to visit a beautiful city, but also in the forefront, like Turin.
The Regional Museum of Natural Sciences is located in Via Giolitti n. 33, Turin. The exhibition is open daily from 10am to 7pm. It's closed on Tuesdays.
Photo from indigo_girl