World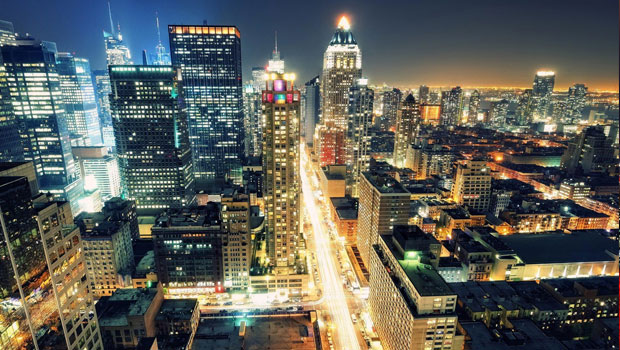 Published on February 1, 2017 | by Andrea Guerriero
0
New York City by night: a prism on America
It's easy to take the United States for granted: we see it in movies and on TV, half of our pop stars are American, even the news is more than ever taken up with American politics and international relations… with the USA. But until you actually visit, it's difficult to comprehend on a personal level just what 'the USA' means, and if you hit a mainstream resort or theme park for the duration of your stay then you will only get one very specific perspective on the matter.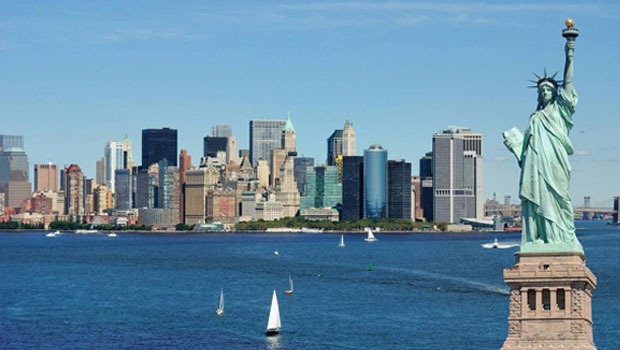 New York City, on the other hand, is in many ways the perfect distillation of much that is American. While it is, in truth, unlike any other city in the States, the ramped up intensity and cosmopolitan atmosphere attract people and cultures from across the continent, and there is such a variety of things to see and do that you are assured a broad overview of the American experience while you are in town.
This intensity is reflected in the fact that you can get a serious introduction to the city in just 24 thrilling hours. Perfect if you're on a budget, or you're planning to use NYC as a leaping point into the deep beyond! Take advantage of New York's all-night culture and you are sure to meet a diverse bunch of Americans and foreigners alike, who will surely give you some hints on how best to continue your Stateside adventure.
Brooklyn Museum is an excellent place to start. Enjoyed by tourists and culturally-minded locals alike, there's free entry on the first Saturday of every month which means there is a bound to be a lively atmosphere even as you peruse the collection classic works from American artists such as William Edmondson and John Singer Sargent. A specialist collection of African art and temporary exhibitions of contemporary artists mean there's something for everyone, and you can plunge into the night full of inspiration.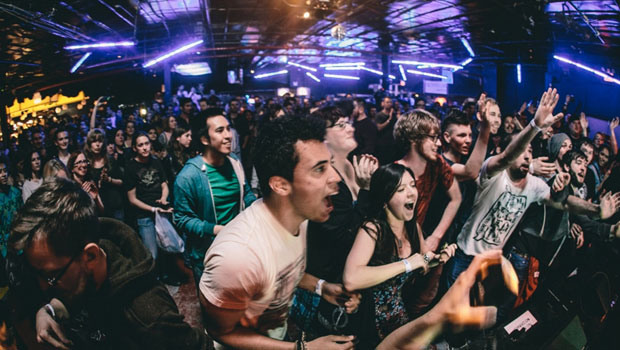 Following the museum, you'll see the Brooklyn Bazaar in bright bold colours as you negotiate the stalls and attractions amongst the early evening hubbub. While the bazaar is a working market packed with one-of-a-kind fashions, scents and gifts, its evening-only opening hours, disco and restaurant make it a spectacularly social affair. If you're planning on doing some serious shopping while in town, this is the place to start: it's an experience that cannot be replicated elsewhere.
Your next stop should be 530 West 27th Street, where highly-regarded progressive theatre troupe Punchdrunk are currently presenting their interactive version of Macbeth. Taking place over five carefully-prepared floors of a former warehouse, this is the arts event to be at in 2017: it runs through to June, so be sure to be one of the lucky ones who gets involved. It will be one to remember.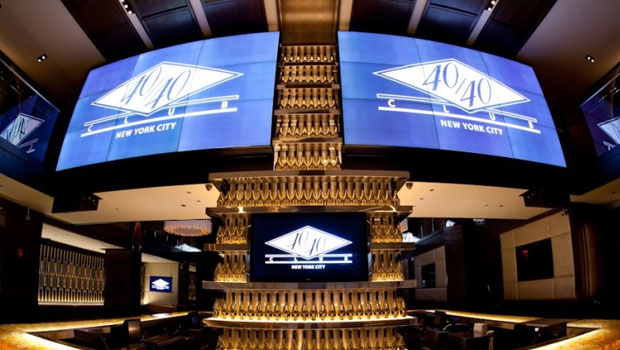 Following that, you'll want to make your way to West 25th, where you can dissect your feelings about the show over cocktails at Jay-Z's joint. The 40/40 Club is a sports bar owned by the rapper, but music and cocktails make it a fine setting in which to ponder the theatrical event that you've just experienced. You should also spot some celebrity guests in the crowd – after all, aren't you in New York to mix with everyone?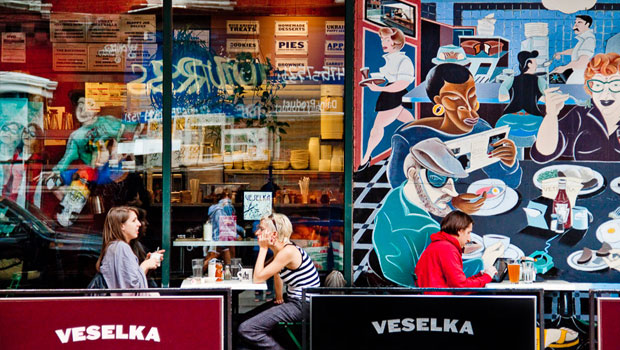 When your hunger kicks in, you are highly recommended to make your way to Vaselka on 2nd Avenue. This legendary Ukranian diner has served delicious and filling dishes to locals for over half a century, and as such has become a true culinary landmark of the city. Try the dumplings or the borscht – they are to die for.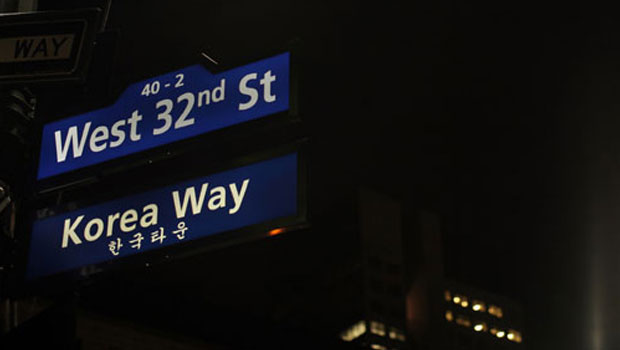 Now you're feeling more mellow, it could be time for some pampering. Is there anything more decadent than a spa for two in the middle of the night? Juvenex in Koreatown is open around clock, and unisex between 17.00 and 07.00, making it great to visit as a couple (they have special deals available) or even small group. You can get an expert Korean massage, spa and herbal treatments, so that you greet the New York morning looking and feeling distinctly like you haven't just stayed up all night on the town!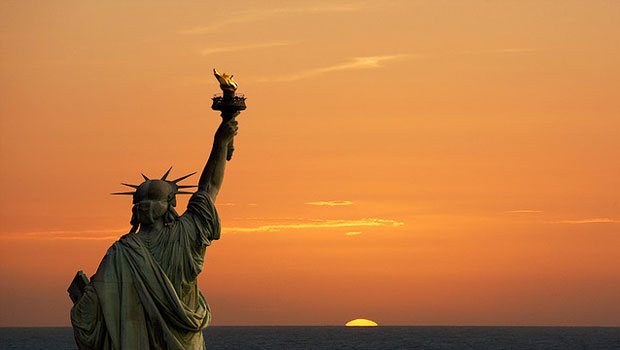 As sunrise approaches, make your way to 4 Whitehall Street, Manhattan, from where you can take a free ferry to Staten Island. Time it right, and this 25-minute journey will give you the perfect view of the sun rising over the Statue of Liberty, and illuminating the famous Manhattan skyline. Now you might finally remember to take your camera out and get some snaps to share back home! For while New York is a deeply photogenic city, your night out is about so much more: meeting people, being inspired, soaking up the atmosphere.
For more details on these attractions, and a few other recommendations, check out the new infographic that Expedia have prepared. If it's too much to fit into one night, heck – you can do it in a weekend.