World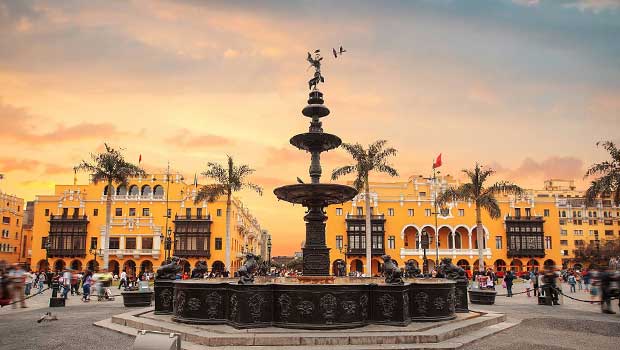 Published on March 9, 2017 | by Andrea Guerriero
0
Breathtaking Lima – Through the Driest Capital in the World
As the capital and largest city of Peru, Lima is the gateway and central hub of one of South America's most fascinating countries. Almost a third of Peru's population resides here, and it can at first glance be a rather intimidating city in both size and scope. Nevertheless, the millions of international travelers who come here are attracted by its intoxicating mix of modern amenities and old-world mystery.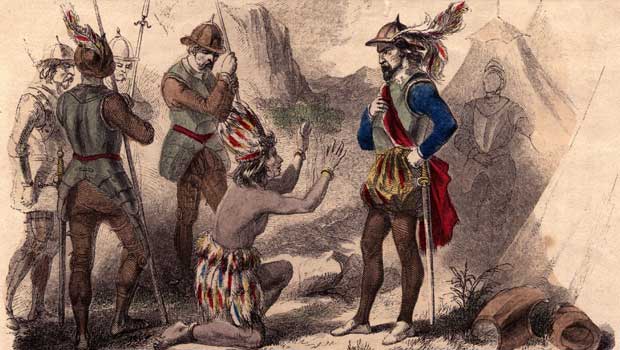 Lima's history can be traced back to its foundation in 1535, when it was established by Spanish conquistador Francisco Pizarro to serve as a regional hub on the valley of the Rimac River. Just a few years later, the city became the capital of the Viceroyalty of Peru. In the following centuries, rapid growth ensued, with the city expanding substantially until the late 18th century. After the Peruvian War of Independence, Lima continued to enjoy the status of capital for the newly-established republic. Despite being looted by Chilean troops during the War of the Pacific, it quickly regained its position and continued on the path to prosperity. Today, the city is one of the largest in South America, a veritable magnet for both Peruvians and foreign travelers.
Lima's attractions are numerous and varied. People who arrive here for the first time would do well to start by visiting the most well-known monuments and then make their way to the places that are slightly off the beaten path.
Catacombs and Bones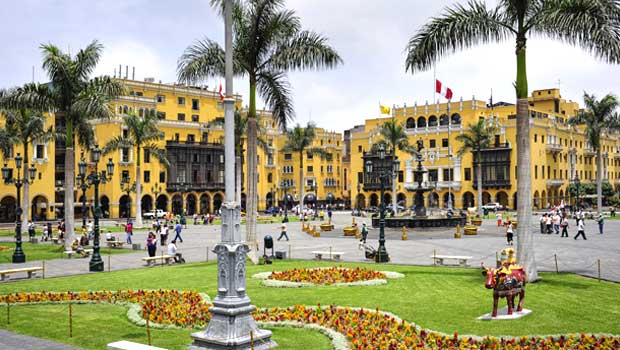 In the former category, Plaza Mayor rules supreme as the city's historical center and main sightseeing hub. Also called Plaza de Armas, this UNESCO World Heritage site is filled with beautiful landmarks like the Cathedral, Casa del Oidor and the Palacio del Gobierno, the official residence of the country's president. The Convento de San Francisco is another must-see monument, a large and imposing church that is best known for its catacombs. In fact, over 10,000 people are interred here, in what was once Lima's first cemetery. There's also a spectacular library above ground, where thousands of antique books can be found, and a beautiful collection of religious paintings inside the nearby monastery.Breathtaking Lima – Through the Driest Capital in the World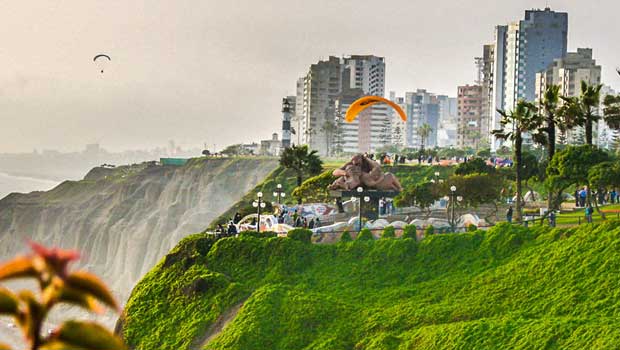 Aside from central Lima, there are other places worth visiting inside the Peruvian capital. Take Miraflores for example. This upscale neighborhood blends the old-world charm of colonial homes with the sleek glass-and-steel design of modern commercial buildings. Here you'll find plenty of excellent dinning establishments serving the Peruvian cuisine that has swept the culinary world in recent years. Some popular examples include the accessible Costazul Seafood, the hot lunch spot of Le Mar and the pricier but exquisite Maido.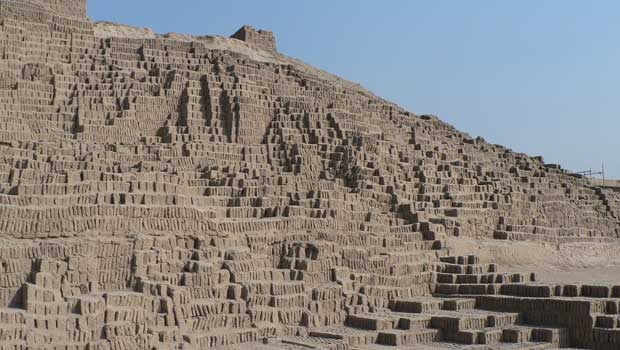 Travelers interested in South American textiles and ceramics should also pay a visit to Museo Amano, where guided tours must be booked in advance. But the prize for Miraflores' most distinctive landmark goes to Hauca Pucclana, a pyramid-shaped temple constructed entirely out of adobe and clay bricks. Built over 1000 years ago, the monument served as an important ceremonial and administrative center, with amenities for offering gifts to the gods in exchange for their protection.
City of extremes
So far, we've explored several of Lima's most popular attractions. Like all cities, however, the Peruvian capital has other points of interest that may be slightly less familiar yet just as beguiling. There is one thing we have to understand about this city. This place is full of extremes. Here is an example: The Magic Water Tour, for instance, currently holds the record for being the largest fountain complex in the world, with 13 separate fountains that are a delight to watch in action.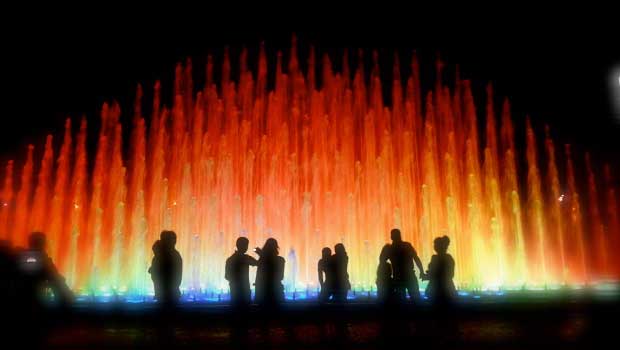 At the same time, Lima is also one of the world's driest capitals, the water is recycled with great care towards minimizing waste. This is, after all, the kind of place where everyone employs various water saving strategies, everything from private water tanks to rainwater harvesting facilities, so consuming more than what is needed is strictly frowned upon.
Other unique and interesting places in Lima include Parque Kennedy, a veritable cat park where feline enthusiasts gather to spend time with their favorite animals, Hotel Bolivar, famous for having invented the pisco sour drink that it still serves today, and the Museo Larco, which is ostensibly a serious museum focused on pre-Columbian art but has come to be known predominantly for its myriad sculptures depicting explicit sexual acts. Indeed, with so many things to see and do, you'll rarely if ever get bored during your stay in Lima.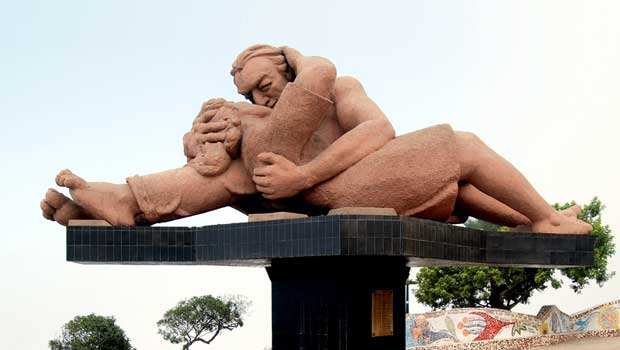 Cats and parties
Now, it's time to get to know some of the more peculiar customs that are widely practiced by the locals here.
While this won't turn into a local overnight, it will help you avoid some of the awkwardness that inevitably ensures whenever culture clashes happen. To that end, you should known that Peruvians like to party. They will often organize impromptu celebrations during which a variety of drinking customs are observed. The most peculiar of them is probably the fact that beer glasses are shared here, with men and women both drinking out of the same cup as way of bonding with each other. This congenial atmosphere is a large part of Lima's leisure culture, and even extends to their morning rituals. Instead of merely coming to honor their dearly departed with flowers at their grave sites, the locals will also sometimes bring a cooler of beer along and a radio as well, thereby creating a rowdy atmosphere that's meant to celebrate the person they've lost.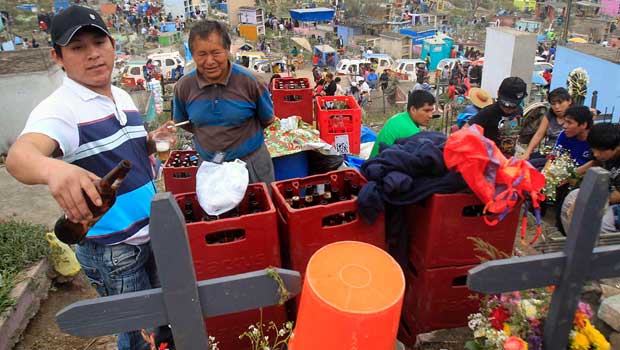 Additionally, Lima is one of the only three places in the world where the leading soft drink isn't Coca-Cola, but Inca-Cola, a yellow bubblegum-flavored soda that can be found in pretty much every store throughout the city. That's not to say that the drinking eccentricities stop here, since Peruvians are also known for drinking frog juice or, more exactly, a smoothie made out of blended frogs, which is believed to have numerous medicinal properties. But more conventional health-seekers will probably want to stick to quinoa, a trendy superfood that is mostly served here in hot tea-like drinks. Finally, if you happen to travel to Lima during New Year's celebrations, be sure to wear yellow, the color believed to bring about great luck and fortune in the following year.
And so we've come to the end of our quick overview of Lima and its chief attractions. Like all cities of its size and stature, the Peruvian capital has enough places and things to keep you busy no matter how long you're planning on staying. So don't hesitate to do some ample research before visiting it in order to get the most out of your experience.