Spain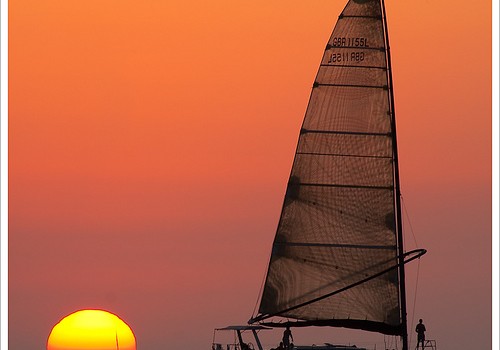 Published on August 19, 2011 | by Andrea Guerriero
0
Obstinate Formentera still knows how to charm!
Formentera is an island of 82 square kilometers and has about 7,500 residents. This tourist resort was already famous in the seventies, when it was considered the perfect place to live for the Beat Generation, which came here from California, London, Paris and Italy.
Formentera is half an hour by boat from the port of Ibiza. The two islands are very close, although very different in their landscapes and lifestyles. Formentera has no airports and no mega hotels and clubs as Ibiza. It's rather an easy destination for a holiday with friends, in a wilderness marked by stretches of figs, vines, bougainvillea, and flocks of sheep. A place to be explored on foot, by bicycle or scooter, in an atmosphere of absolute calm; the pace is slow and everything goes on in a sort of relaxed joy. This is Formentera.
The main attraction of the island are certainly the beautiful beaches. To the south-west there is the long sandy beach of Migjorn, to the west Cala Saona – a sheltered fishing port, and north-east there is Tramuntana, more rocky but with delightful spots over the turquoise sea.
Beautiful, although a little packed in high season, are the beaches of Les Illetes and Llevant. Instead to the west, past the village of La Mola, where a characteristic hippy market takes place, there is Cap de la Mola, with a lighthouse that scours the skyline from a high cliff.
The most lively area is that of Es Pujols, where in the evening there is a large gathering of people who dine on the waterfront, and where you can shop in appealing, characteristic stores.
Although local government has undertaken a strategy, in recent years, to limit the chaos of party goers, in order to make the place safer and more composed, the moment of aperitif in Formentera, remains a must.
On Wednesdays and Sundays the appointment is at 10.7 of Platja de Migjorn; on Tuesdays, at the Lounge bar Rigatoni in Es Pujols; every day there is the Big Sur at the famous establishment of Platja de Ses Illetas, and the Blue Bar at Km 7.9 of Platja de Migjorn: here the aperitif is more meditative, with live guitar and people sitting on the shore waiting for the sunset.
Those who don't like the buzz of trendy spots, next to the Blue Bar will enjoy the Lucky, cheaper and with beautiful music ranging from Pink Floyd to The Cure and Hotel Costes; people here are much more relaxed and less posh and this is perhaps the image that Formentera wants everyone to see.
The aim of local administration is to bring this paradise to its origins, for those who want a quiet holiday and to make room for communication and integration. For this reason the ritual of the Puesta del Sol has been reduced in time: since August 2009, in fact, the spots for aperitif must close within 8pm.
Photo by CdePaz