United Kingdom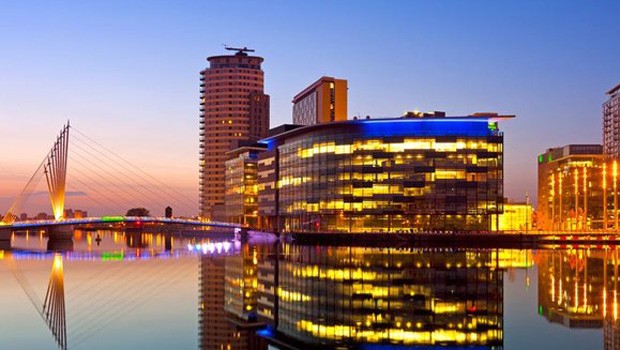 Published on June 20, 2011 | by Andrea Guerriero
2
Make the most of your summer in Manchester
Founded by the Romans in 79 AD, and later acquiring the typical Gothic style of the entire territory of the United Kingdom, Manchester, is nowadays a tourist destination of great attraction, thanks to a thriving financial and cultural business, which in recent decades has led the city to become one of the most important destinations in Europe and a sought goal by those who love modern cities full of life and shops.
This city has no great monuments and spectacular attractions, but as a whole it may offer you a pleasant holiday, which could also be very interesting, knowing in advance which are the places on which you should focus your attention.
We want to help you in this endeavor, to discover that Manchester is the city of the great Manchester team and internationally renowned musicians alike -such as Oasis and Simply Red – but it is also so much more!
Albert Square, in the heart of Manchester, is an ideal start to your tour of the city. Here there are in fact some of the major attractions, such as the Central Library, the majestic Town Hall dominated by the Clock Tower, and the City Art Gallery, a free public art gallery – extended by Hopkins Architects in May 2002 and now occupying three buildings – which in addition to works of art of international significance, also houses a civic art collection specifically related to Manchester.
South of the square you will find Chinatown, the G-Mex, the old station – which thanks to the work of recovery has become a symbol of the rebirth of Manchester, and which hosts concerts and events – and the Museum of Science and Industry, that runs through the industrial revolution.
Just around the corner, starts Deansgate, the wide street lined with shops, bars and restaurants, which runs up to another focal point of Manchester, Exchange Square, with shopping malls like Marks & Spencer or The Triangle, home to the Daily Express and the Cathedral, in Gothic style. The square is surrounded by a very busy pedestrian area where you will find the best shops, major venues and the most important economic and financial activities of the city.
A last look at the food. Because Manchester's gastronomy is one of the most varied in the UK. In fact, in addition to all the British specialties – from the abundant breakfast with pancakes and bacon & eggs, to the dinner with roast beef and onion soup, passing trough the traditional five o'clock tea – thanks to the massive cultural diversity, virtually in every corner of Manchester you can find a suitable place for every taste and pocket, from the elegant downtown restaurants to the fast foods in the suburbs, with the chance to try dishes from all over the world.  Here are 3 places where to eat in Manchester with related reviews: La Tasca, in the Trafford centre, the Pecking Court, Chinese buffet style restaurant, and the Marble Arch Pub an old-fashioned pub.
Photo by Terry Grealey