Festival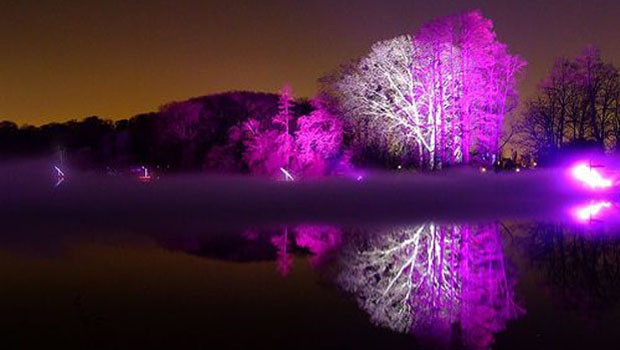 Published on November 26, 2010 | by Francy
0
Festival of Lights in Lyon: from lights to LEDs
This year, the Festival of Lights – Fête des lumières – in Lyon, will welcome over three million visitors from December 8 to 11, as usual. A tradition that goes as far as in 1643, when asking for mercy from the Virgin Mary for the plague, it was decided that September 8 had to be a celebration day. Then, from the mid-1800s the day was changed to December 8th.
The festival lasts four days, from the 8th to the 11th, in a swirl of lights, colors, people, markets, art installations and music, with a continuous exchange between sacred and profane. The tradition of colored lights on windowsills and balconies of the houses, is flanked today by millions of LED and laser lights, and the festival has become a mass event.
This is due to the great administration of the city which, focusing on tourism, for more than ten years has been involving artists and architects who transform the facades of buildings, churches, cathedrals and historic buildings, gardens and parks of Lyon in large screens of bright colors.
In addition to traditional lights and lit candles, during the festival in different parts of the city are created large and bright art installations, made by great international performers. The feast is prepared in fact, by artists, architects, designers, set designers, technicians, film makers and street entertainment companies, who provide a high cultural value. This year 70 installations have been shortlisted, which will light up simultaneously on the evening of December 5.
To cite just some of them: the Bartholdi Fountain in Place des Terreaux will become a carousel of light with horses becoming dragons and fabulous creatures. The facade of the Theatre des Célestins, in Place des Célestins will be redesigned with 3D effects, while at the Parc de la Tête d'Or the "gardeners of fire' will take tourists on a journey full of surprises: a large 'air monument' project will be presented in the church of Saint-Nizier.
For those wishing to explore the theme of Light, the ideal day is December 9 th, with meetings held by architects, lighting experts, planners and academics. The complete program in French and English is available at: www.fetedeslumieres.lyon.fr.
Photo of Parc de la Tête d'Or by Anne Varak