Guides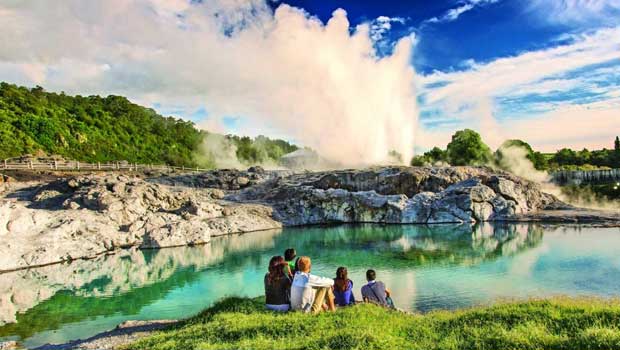 Published on November 17, 2021 | by Andrea Guerriero
0
TripAdvisor's Guide to Discovering Amazing Rotorua
Set in the middle of New Zealand's North Island, Rotorua brings you the thrill of adventure, the peace of ancient forests and the tranquillity of relaxing in natural hot springs. The unique geothermal activity in this region has been drawing visitors for more than 100 years.
This region has something for everyone, whether you enjoy laidback sightseeing or thrilling adventure sports. TripAdvisor's top ten range from the relaxing to the thrilling, so start working your way through their most popular attractions today.
Learn about Māori culture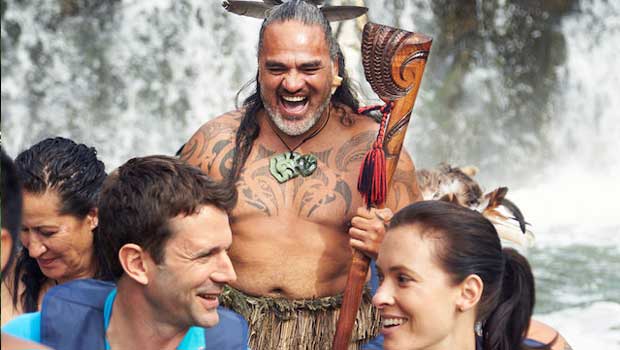 The Tamaki Māori Village is dedicated to educating visitors about indigenous culture. An evening here is an immersive experience into the Māori culture and will introduce you to their customs and traditions. You will also be able to watch a performance that includes a Māori song (waiata) and dance before sitting for a 'hangi' or a traditional feast.
Don't miss the region's unique geothermal wonders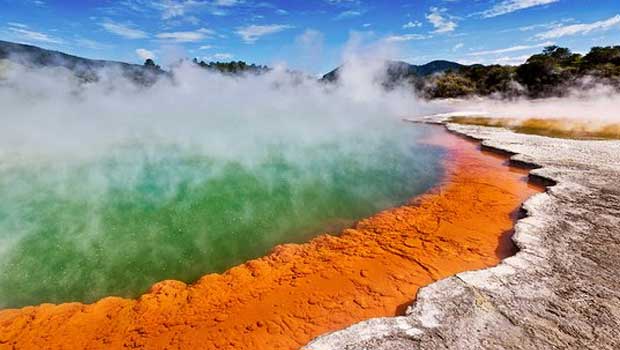 Rotorua is nicknamed 'sulphur city' because of the sulphur deposits in the area. This is also what gives the air in the region a distinct scent (don't worry, you get accustomed to it quickly). Set in a volcanic region, coming across geothermal activity, natural hot springs and geysers here is pretty common. If you visit the Wai-O-Tapu Thermal Wonderland, you can watch erupting geysers (including the Lady Knox geyser), steaming lakes and bubbling mud pools from a safe distance. You can also learn a lot about the volcanic activity in the region.
Te Puia for the intersection of culture and nature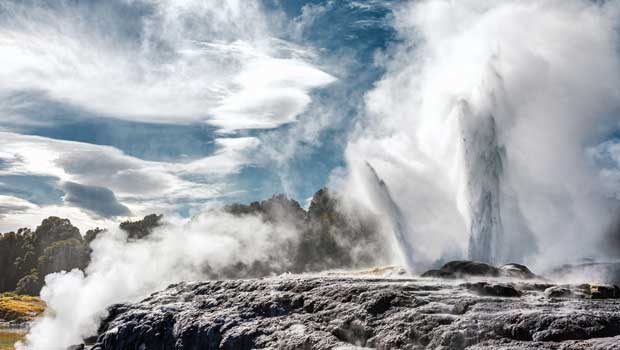 Combining culture and the geothermal wonders, Te Puia offers an experience like no other. Bubbling pools of water are still used for cooking like the Māori did hundreds of years ago. Watch the explosive Pōhutu geyser, or visit the kiwi bird as part of the endangered species protection program. There is also plenty to learn about the tangata whenua – the Māori people – and how they lived all those years ago.
Explore the ancient Redwood forest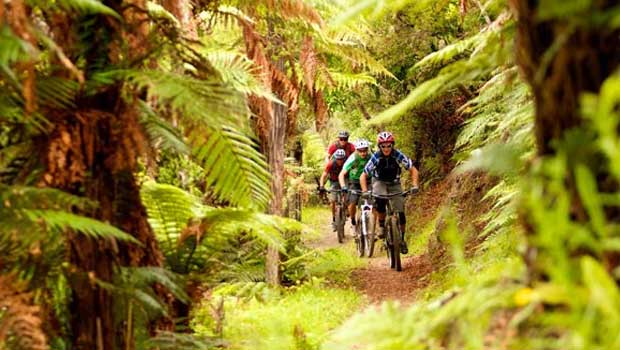 Visit the Whakarewarewa Forest and find yourself amidst towering Californian redwoods. If that wasn't beautiful enough on its own, you can hike, mountain bike, cycle, picnic or just enjoy a lovely walk through the trees. There are a wide range of amazing mountain bike tracks available here for both beginners and experts.
The Living Maori Village, Whakarewarewa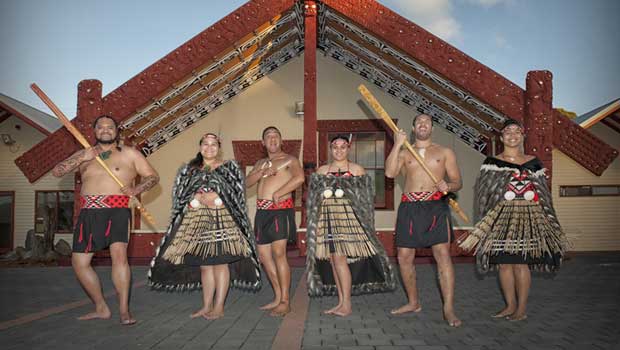 Coming in at number five on the Tripadvisor Rotorua rankings, the home of the Tūhourangi Ngāti Wāhiao people offers insight into how life used to be in NZ. Explore a Māori village, learn the myths and history of the people, and understand the respect that exists between the land and the locals.
Walk in the treetops
This forest is known for its unique birdlife and a walk through it is beautiful and peaceful. However, the best part of this walk is that it's high above the ground, on walkways suspended in the canopy. Canopy Tours puts you up close and personal to many indigenous bird and fungi species. There are also a number of zip lines to do, where you whoosh through the forest, immersed in the flora both above and below. This is the top adventure activity in Rotorua for three reasons. It's eco-adventure. The company cares deeply for the environment and has eradicated pests in more than 250ha of forest, ensuring the native birds and fauna flourishes. It's accessible. This is adventure that's possible for anyone of reasonable fitness. Kids, adults and even those scared of heights love this tour. It's FUN. You combine education with exhilaration, flying through the air, walking through the trees.
3D Trick Art Gallery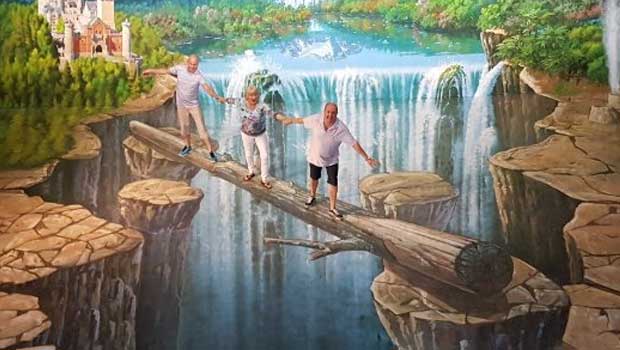 If you need a rainy-day option, 3D Trick Art gives you a fun option for the whole family. It's a bit quirky, with beautifully drawn 3D wall art that allows you to pose atop a thundering waterfall, getting eaten by an angry dinosaur, and clinging to life ten floors up.
Meet native New Zealand wildlife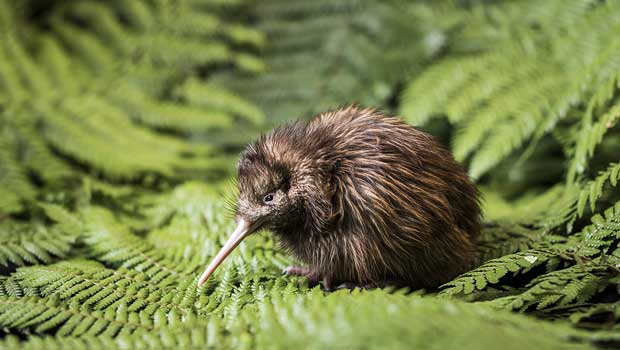 At the Rainbow Springs Wildlife Park, you can see the native birds and wildlife of New Zealand. Set in native bushland, this is a family friendly attraction that also includes meeting farm animals and seeing fish. Besides the native wildlife, you will have the opportunity ride The Big Splash, a nine-minute ride the kids will love.
Take in the local history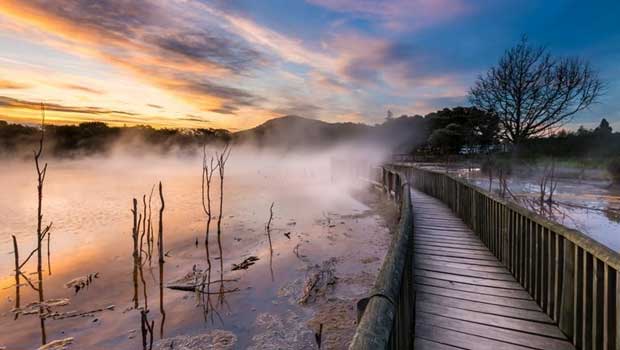 There's plenty to do even in the township. Kuirau Park is free to all visitors and has a path through it to navigate all the geothermal activity safely. This park has a lake which, according to legend, was where a beautiful young woman called Kuiarau used to bathe. The story goes on to say that one day, she was dragged down to the bottom of the lake by a fearsome legendary creature (a taniwha) which angered the gods. They boiled the lake to kill the creature and the lake has been steaming hot ever since.
Relax in a natural hot spring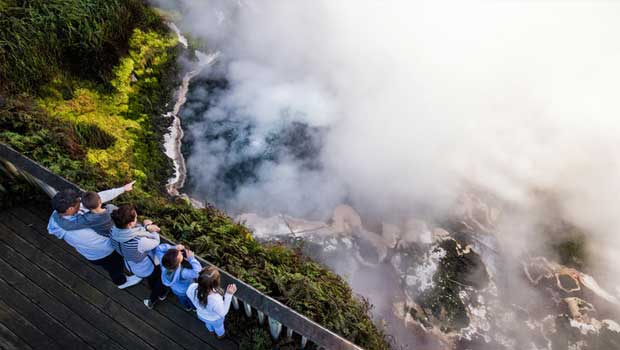 Take a break from adventuring to enjoy a soothing, natural hot spring. Waikite Valley Thermal Pools have harnessed the natural springs, bubbling mud pools and the region's other geothermal wonders to provide a rejuvenating experience. Here, you can truly unwind and leave with glowing skin! Specific mineral pools at the historic Polynesian spas are even said to have health benefits.
Don't forget to sample the food while you're there!
Rotorua's Eat Street is lined with cafes and restaurants, so you have so many choices. From luxury restaurants and lovely little cafes to ice cream bars, there is much to sample and savour. Eat street is set at the lake end of Tutanekai street. A covered central walkway makes it ideal for al fresco dining and the retractable roof allows it to be used all through the year. With a thermally heated footpath and special lighting, the eat street dining experience is definitely one of a kind!
Plan your Rotorua adventure today
Whether you're travelling in the lap of luxury or on a shoestring budget, Rotorua offers all its visitors a memorable holiday. It plays the perfect host to adventure junkies and easy-going travellers alike. Set amongst verdant landscapes and peppered with natural geothermal surprises, these top Tripadvisor Rotorua attractions give you plenty to see and do – and you'll never forget your time in this incredible place.