Guides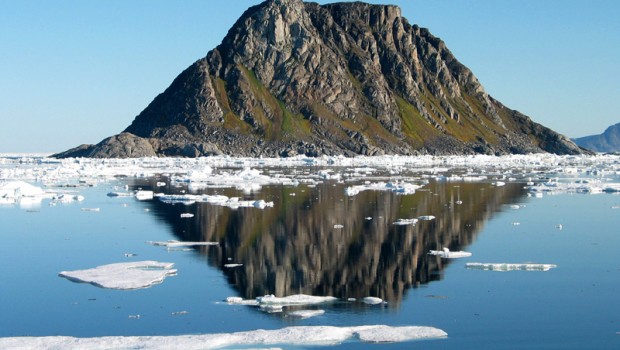 Published on July 23, 2014 | by Denny Averill
0
Trip to Norway: Essential things to see and do
So you've decided to go on holiday to Norway, and you're a little overwhelmed by everything there is on offer. Don't worry – this guide to the essential things to see and do will help you plan your time there – whether it's a weekend or a whole month!
The Svalbard Islands
The Svalbard Islands are perfect for those of you who want to experience the untouched wilderness.  They're quite far out – halfway between Norway and the North Pole – but well worth the investment. In the warmer months, there's the option of kayaking, dog sledding and taking a tour round the islands on a boat trip. In winter, it's even more exciting – this is where the snowmobiles come out. It's also amazing for skiing. Whilst it's renowned for it's untouched beauty, that doesn't mean the whole area is lacking in people or things to do. The capital has restaurants and cafés, as well as a decent night-life. Its definitely worthwhile, if you want to experience the true Arctic.
Oslo
You can't go to Norway and not visit Oslo. It's the capital city, and it's packed with a variety of entertainments. Throughout the year it plays host to lots of different festivals – from the annual Jazz Festival to the Maritime Festival. If it's Viking history you're after, it's also home to the two best preserved viking ships in the world. Maybe you're more of a thrill seeker – in which case, the amusement park and ski jump are for you. Basically, Oslo is the best place to start or end any holiday you have in Norway. Whatever you do, make sure you leave enough time to experience all of its highlights.
The Sami Capital – Karasjok
Norway is far older than many people realise, with the indigenous people of the area tracing back to 11,000 years ago. The Sami capital is a great place to go and learn about their ways – the most well known of which is their lives as reindeer herders. In the winter months, you'll find around 60,000 reindeer here! You could also head to the Sápmi Culture Park, where you can try local cuisine, hear Sami stories and purchase locally crafted wares.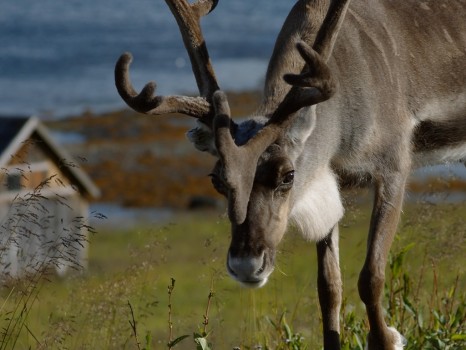 Head to the Spa
There's a few spas you might want to check out, depending on what you're interested in. Farris Bad is based on a natural spring, filled with minerals from the ground below – so for those of you interested in natural beauty, it's worth trying. Vulkana is suited to the more adventurous types – it's a transformed fishing boat, which travels as you're on it! Perfect if you want to relax without missing out on the sights. These are just two examples of what's on offer, and it's well worth researching those in the area you'll be staying in.
Trondheim
Make sure to leave enough time to see Trondheim too – it's home to the beautiful Nidaros Cathedral, built upon the grave of Norway's patron saint. There's also the Archbishop's Palace, which despite its name is the oldest secular (non-religious) building in all of Scandinavia. If you're over in the summer months, you"ll find a city filled with outdoors plays and operas, and if you fancy a spot of fishing its home to one of the best salmon and trout rivers in the country. Most locations on the river can be accessed by the public for a price, though some are free!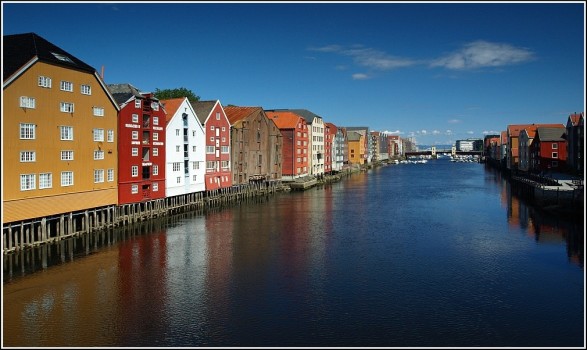 A Cruise around the Fjords
One of the best things about Norway is it's meandering, delicate coastline. Whilst you could wander round it on land, it's best experienced from the sea. We recommend booking a cruise to take you round and give you all the details you could want. You may even be able to find a cruise that'll show you the animal wonders of the area too – from seals to potentially smaller whales! If you're extra confident, you could hire a boat yourself, but we think the value of a local guide is worth it.
The Northern Lights
No trip to Norway would be complete without seeing the Northern Lights. The best time to see these in their full glory is in late autumn through to the early spring. Though you can see them from anyway in theory, practically this isn't always the case. For the best views, you want to head up into the Arctic circle – head up to the Svalbard or Lofoten Islands for a great view. Don't bank on seeing them the day you go though, as weather conditions vary. You should aim to stay for a few days in the area in order to increase your chances.