Guides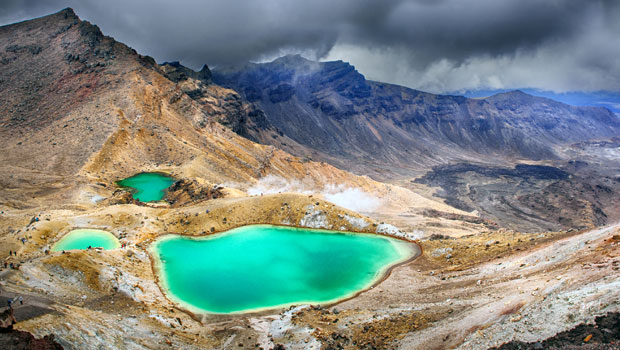 Published on February 7, 2017 | by Kristy Dickerson
0
Tongariro National Park: A Vacation Destination for the Adventurous
Truly adventurous types love to explore areas that others might hesitate to pursue, and the rewards of such exploration are tremendous. This is true of Tongariro National Park in New Zealand. Filled with natural wonders like volcanoes, steaming fumaroles where you can observe visible steam vents and stunningly beautiful mountainous terrain to explore, adventurers create memories by choosing this amazing vacation destination.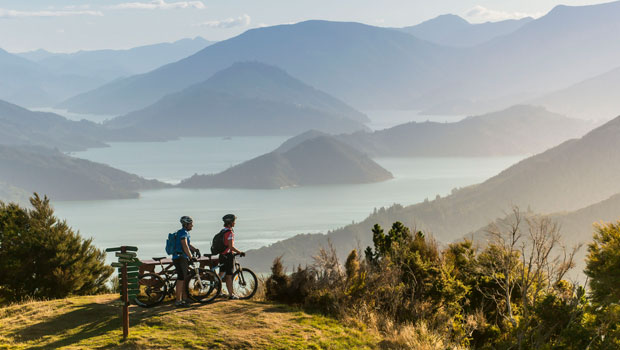 Three active volcanoes, Ruapehu, Tongariro and Ngauruhoe are the centerpieces of this national park. This is the oldest national park in New Zealand and the fourth oldest park worldwide. It is also one of the UNESCO World Heritage Sites. Many areas in the park, especially mountain tops, are considered to be sacred according to Maori tradition. For hikers, the Tongariro Alpine Crossing is known as one of the best one day hikes you can find anywhere.
Tongariro National Park Holds Appeal for Sports Enthusiasts
Sports enthusiasts adore the pulse pounding excitement found through adventures like skiing, snowboarding, canoe trips, quad bike riding, and treks that last either a day or multiple days. Rafting on inflatable kayaks and mountain biking are other exciting pursuits. Stand up paddle boarding is a sport that has recently experienced an upsurge in popularity, and an indoor climbing wall at National Park Village in Ruapehu also offers good exercise for aspiring climbers.
Skiing is some of the best found anywhere in the world. Ski destinations here include the Turoa Ski area and Mt. Ruapehu Whakapapa. With brilliant white powdery snow and natural basins filled with snow, skiers revel in ski day trips. Natural elements like powdery areas, chutes and drop-offs add to the fascination. Ski lifts are also available to help skiers traverse these rural ski areas.
History Buffs Find Learning Adventure
One famous park building, the Fergusson Cottage, was once used as an accommodation for park visitors, with people sleeping six to a room. Today, it's a cafe featuring a veranda with a splendid view of the incredible park scenery. Interesting architectural facets include a corrugated iron roof and additions that were built later to convert the structure to a cafe. What adds to the fascination is that this cottage was built on land that was difficult to build on. The fact that it still stands today is a testimony to the skill of architects and builders.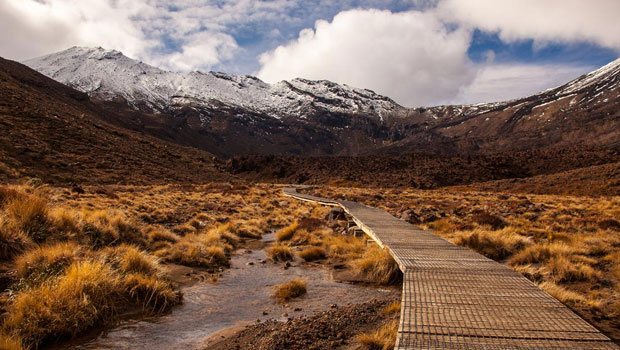 Historic Glacier Hut is another fascinating building which today houses a small ski museum. Memorabilia located here is from New Zealand's first ski club, the Ruapehu Ski Club. A third interesting and historic hut is the Historic Waihohonu Hut, built in 1904. It's no longer used, but is still maintained due to its historical significance.
The Ohakune Old Coach Road and Railway Station
The building of the railway in Tongariro National Park also signaled the beginnings of tourism to the park. The railway opened in 1908, along with tourist huts. Tourism really got under way, however, when park rangers began to work there in 1931. The Ohakune Old Coach Road is now a walking and cycling path where people can see how two areas were eventually linked by the railroad. Today, visitors walk along a historic cobbled road passing by huge steel viaducts, through a curving tunnel, and past old campsites. Railway bridge remains are also visible.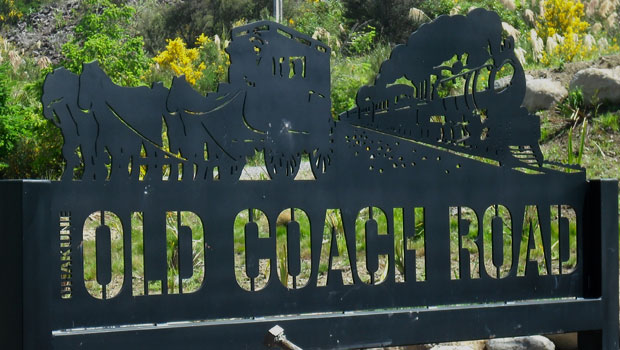 Some of the most fascinating elements of construction were the uses of cobblestone and the building of sturdy viaducts. Three observation points along the Ohakune Old Coach Road offer spectacular views of forests, limestone cliffs and the breathtaking vistas. It's hard to believe that some of these areas were once underneath the sea!
The Ring of Fire
The volcanic areas of the Ngauruhoe, Ruapehu and Tongariro mountains form what is today known as the Pacific Ring of Fire. Volcanic activity and moving plates have held fascination for scientists and explorers alike for decades, along with forming the areas known today as the New Zealand islands. Estimates are that the volcanic activity began approximately two million years ago, and it's still going strong. Since volcanoes in the area touch coastlines and run along sea borders, forming a circle shape, the area became known as the Ring of Fire.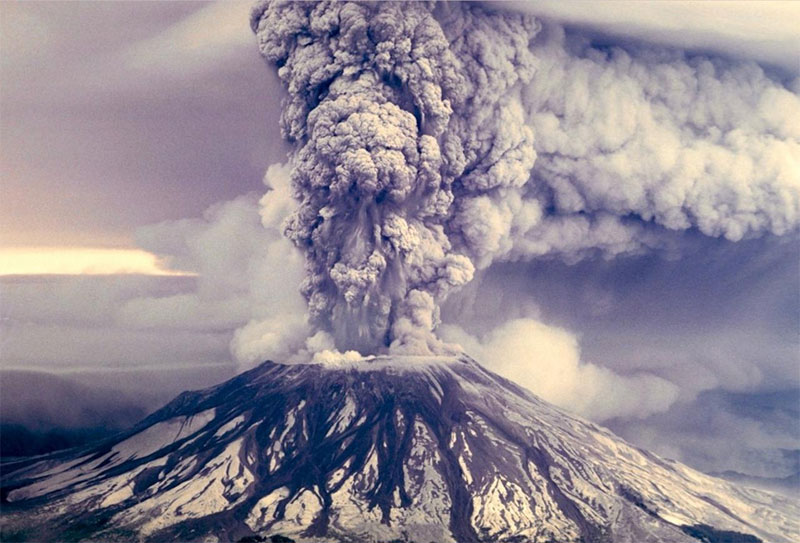 Alpine Bird and Plant Life Also Attract Attention
Visitors to Tongariro National Park also enjoy seeing the interesting varieties of plant life here due to the volcanic activity, and a huge assortment of wild birds. Being observant, you may see grey warblers, robins, Bellbirds, Fantails, wood pigeons or even a native falcon. Flowering plants include native mistletoe, mountain daisies, buttercups, heather and even an occasional orchid.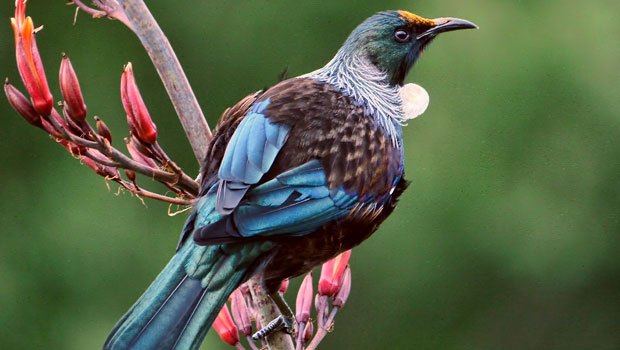 Visiting fascinating, historic and scenic Tongariro National Park creates lifetime memories for those bold enough to embark on adventures to this destination. Adventure can be a great thing to keep us inquisitive, inspired and feeling spectacular! Visiting a brand new destination is always a worthwhile venture.