Guides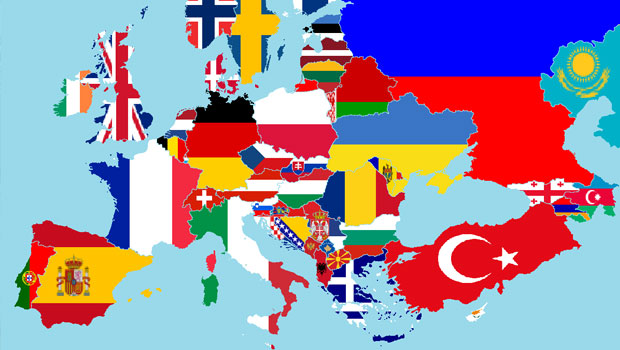 Published on October 15, 2019 | by Andrea Guerriero
0
The Ultimate Guide to Planning Your Dream Euro Trip
Whether you're an outdoor enthusiast, someone who lives for culinary delights or perhaps the type of person who pleasures in historical monuments, there are few, if any destinations that could offer a more luxurious experience than Europe. From the French Riviera with waters ever blue to Rome's ancient Flavian Amphitheatre to the majestic Alps that traverse eight countries, there's something for every traveler's desire.
Start by Creating an Itinerary
The best trips are often those planned. So, whether it's a two-day getaway or a month-long holiday, know precisely where you're going. In the days, weeks, or even months leading up to your trip, make a specific list of the places you'd want to go. The truth is, in the midst of the excitement, it's easy to get all caught up and want to visit everywhere at once. But take things slow and stick to your list. This way, you'll have a more interactive trip and get to savor more of the experience.
Carry the Right Gear
Depending on where you're going, you'll want the right kind of equipment. You could start by selecting the correct type of attire you'll wear to more complicated stuff like hiking or scuba gear. For ladies, if you're planning on taking a swim or dive at some point in the trip, it might help to have waterproof eyeliner. With waterproof eyeliner, your makeup will never run down your face, allowing you to immerse yourself in the day's activities fully.  After a full day of adventuring and sight-seeing, fatigue creeps in. For an affordable and quick way to fall asleep, a sleep mask could be just the remedy. Designed to keep incoming light out, sleep masks put you in a state of total darkness. You'll be out before you know it.
Get to Know Local Festivals
When it comes to Europe, festivals are a great way to take in the arts. There's a whole list to choose from, ranging from music festivals to film festivals to religious festivals.If you're visiting Spain, for instance, the San Fermin Festival should be on your list.  Are you going to Ireland? Then you'll want to plan your trip in time to catch St. Patrick's Day. The list goes on and on.
Know Your Travel Times
As a foreigner, it's paramount to get versed in local commute times. For instance, how long does the train take from Barcelona to Seville? Or perhaps, you want to know how long the flight from Amsterdam to Copenhagen is. Knowing your travel times will go a long way in allowing you to get to your destination on time, meaning more sight-seeing and an overall more excellent experience. So, before embarking on your trip, look up travel schedules in advance and get ahead of the confusion.
Travel Options
How do you plan on getting around? Planes, trains, trams, taxis or perhaps a rental car? Again, this comes down to where you're visiting. Certain countries like Slovenia and Ireland make it easier to get a rental car. Also, if you're renting a car, what are the requirements in terms of having, say, an International Driving License?
Familiarize Yourself with Local Laws
Did you know that in Madrid and Paris, it's illegal to throw away your metro ticket? Or that it's against the law to feed pigeons in Venice? Well, in case you didn't, now you do. And feigning ignorance won't get you off the hook either. So, in as much as planning that dream trip to your European destination is exciting, things can take a turn pretty quick if you find yourself on the wrong side of the law. Laws are there to stay, so it would do you well to get familiar with a few of them.
Seasons
Europe, being predominantly a temperate region, is affected by seasons. Factor in the time of year to avoid booking a trip when it's cold and gloomy where you're going. Getting the timing right on your visit could be all the difference between a memorable experience and something you'd want to forget as soon as you board the plane back home. In general, the ideal time to visit Europe would be in May, June, and September. It's not just down to the weather but also about peak seasons. Crowds and rates tend to be smaller mid-year than in other months so you might get a less crowded experience. 
Book Way In Advance
Say you're planning for a summer trip to Ibiza. And with Ibiza being such a popular destination, a last-minute rush to get tickets and accommodation wouldn't be so promising. It would do you a world of good to book as early, probably a couple of months to a year in advance. By booking early, you'll find that you save a lot of cash since you'd have a lot of great offers. You also avoid the possibility of missing a room which could ultimately cause you to cancel the whole trip. Early bookings give you the added advantage of having choices. Choose the best seats on the plane and the best rooms at the hotel before they're all taken.
Have Several Payment Methods
Credit cards are a convenient means of payment, but you may find that not all places in Europe accept them. Countries such as Sweden or the Netherlands accept credit cards in many areas. Italy and Germany aren't so open to the concept, though. That's why having a debit card or cash could save you a lot of blushes. Something else to factor in is that, when taking your dream trip, give your bank a call and let them know you'll be traveling. That way, you won't end up having your card put on hold while trying to pay for your spaghetti Bolognese.
A trip to Europe has to be on everyone's bucket list. The plethora of cultures, landmarks, and experiences offered across the continent are limitless. So, regardless of where your next or first trip to the picturesque continent takes you, be sure to make the most of it. There's nothing quite like it.
Resources: Earth Trekkers, Wanderust Crew, Globo Treks