Sport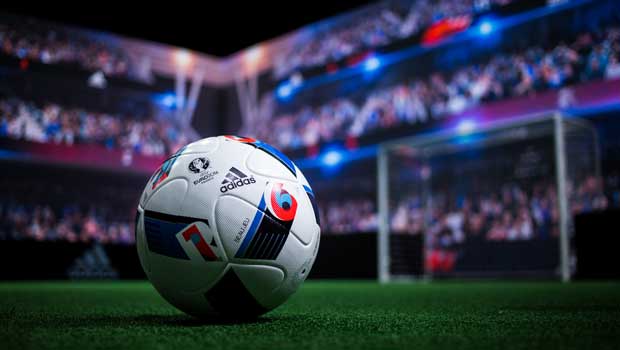 Published on July 1, 2016 | by Andrea Guerriero
0
The 5 Most Beautiful Stadiums of Euro 2016
Beautiful stadiums. Ha. Of course you don't connect the two ideas, because if you're a die-hard football fan, you never notice the surroundings- just the game. And if you love architecture, you tend to look at antiqued buildings- not stadiums. But they can, and do, go hand in hand for Euro 2016. Which stadiums made our list? Check it out here:
Nice Allianz Riviera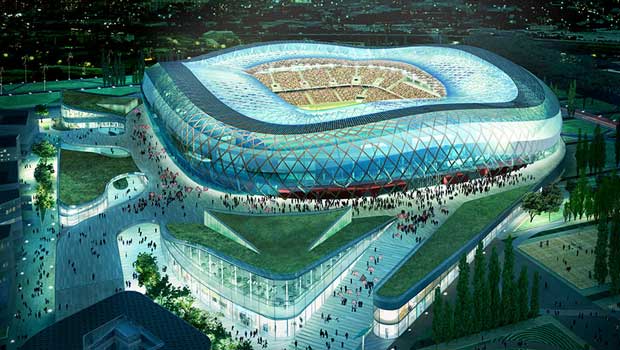 Recently opened in 2013, Nice has a most modern approach to making its fans happy. Seriously, who does solar panels for energy? Or geothermal technology to heat and cool? How cool is that? We might have forgotten to mention the gargantuan trellis and that the arena is also known as the 'Allianz Riviera'. Definitely not a bad place to relax and get your game on.
Paris Stade de France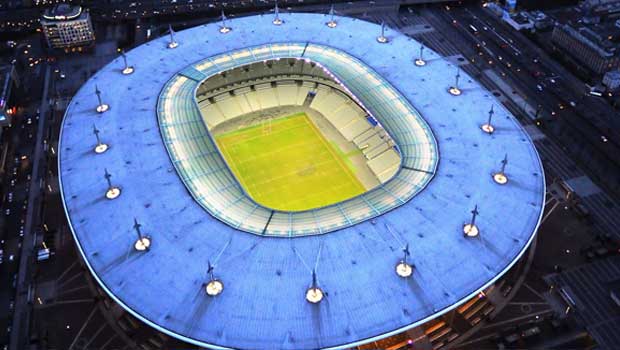 Of course Paris has to be on the list, but which one? We've chosen the Stade de France (the national stadium), of course. A stadium that has not only lasted, but surpassed its humble beginnings in 1897; survived and thrived 2 overhauls in 1932 and 1972; and can now humble-brag a complete refurbishment should certainly be a place to see during the Euro 2016 competition.
Bordeaux Matmut Atlantique Stadium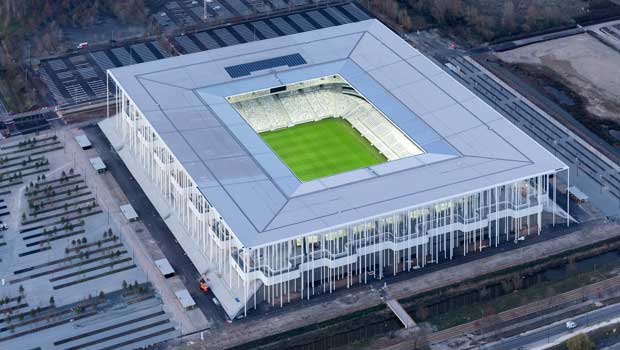 Bordeaux seats roughly 42,000 people and shares some fame thanks to sharing the architect of Beijing's 'Bird Nest Olympics.' It's a fantastic and beautiful stadium, also known as the 'Matmut Atlantique Stadium', because of the thoughtful and clean rectangular roof; the loads of slim columns harkening back to Rome; and the overall impressive impression. If you are lucky to catch a match here, you'll definitely enjoy it.
Saint Etienne Stade Geoffroy-Guichard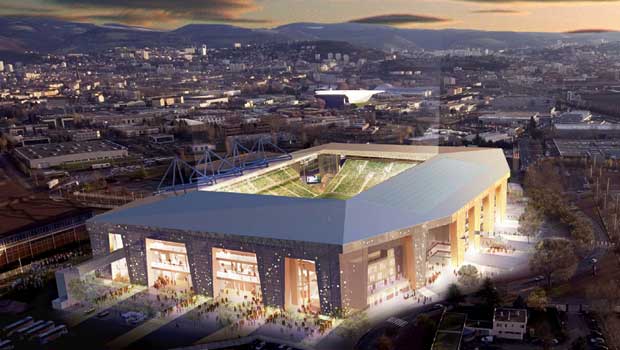 Did you know, because of the close proximity to the action, that Saint Etienne's nickname is 'The Green Hell?' It seems quite appropriate, considering the stark beauty of the steep grandstands that face directly into the pitch. For super-avid fans, you really can't get closer to the football action of Euro 2016 than this. Another plus: it's an old-school stadium, also known as Stade Geoffroy-Guichard, which is always a plus.
Lyon Parc Olympique Lyonnais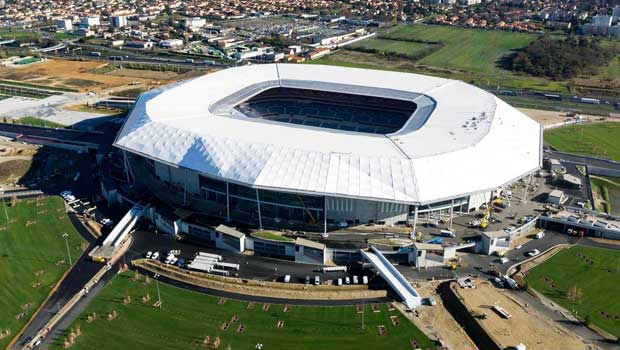 So we'll save one of the most expensive, and one of the most interesting, for last. Lyon kind of out-did itself with the new stadium, nicknamed the Grand Stade and the Stade des Lumières. It's the priciest out of the entire Euro 2016 competition, and with good reason. They installed an umbrella-type roof that actually amplifies the sound of the fans cheering. It serves as a rain preventer and as extra cheering mileage for your side. It's also super fresh, just finished this year. If you're in the area, you should try to stop by.
Conclusion
All right, those are our choices for the 5 most beautiful stadiums in the Euro 2016. Have you been to any of these stadiums? Are you going? Any we missed? Let us know in the comments below! We'd love to hear real-time feedback! Find out more about Euro 2016 on William Hill's website, which is one of those betting websites that are better sources for this kind of competition than any other. For your team, look no further.