United Kingdom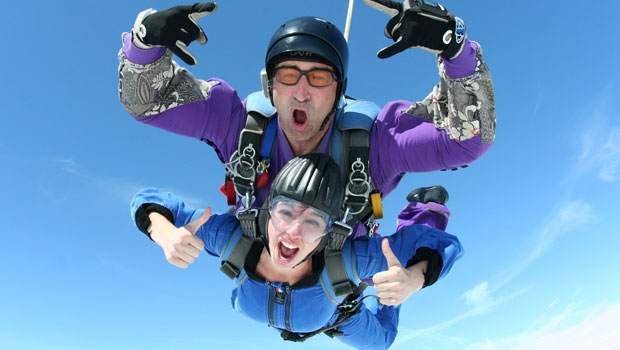 Published on October 22, 2015 | by Andrea Guerriero
0
Extreme Sports Holidays in the UK
With many beautiful national parks across the whole of the UK what a better way to experience all of the wonderful sites and scenery than through extreme sports, there's no need to travel to New Zealand to bungee jump or go to Alaska to white water raft when you can experience just as much greatness from the stunning little island that is the United Kingdom. From paragliding in the South Downs to mountain boarding in Shropshire there are an incredible variety of adventures to get your adrenalin pumping.
Paragliding in Beachy Head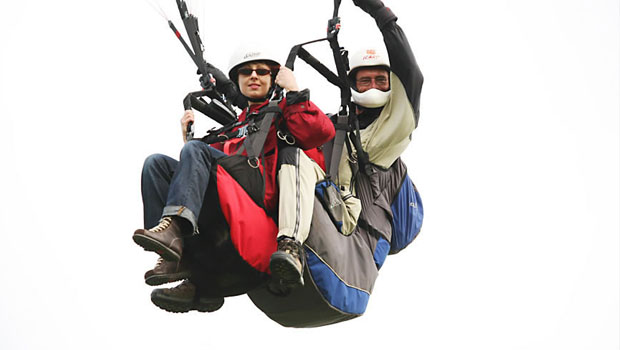 Take to the skies with paragliding, soar up to 4000ft in the air at the base of the clouds with a tandem fly where you'll be in the expert hands of a highly experienced paraglider. The perfect place to partake in this sport is in Beachy Head near Eastbourne in East Sussex. Beachy Head not only marks the start of the South Downs national park – known for its rolling hills and ancient woodlands – but it is also the start of the Seven Sisters cliffs which are the UKs highest chalk sea cliffs. Almost anyone can take part in paragliding as you don't have to be really fit, all you need to do is take a few running steps to take off and a few steps when you land, the rest of your time you can spend sitting back and relaxing while taking in the surroundings. On warm days when the thermals are at their best you can reach up to 20mph, you might experience a slight wind chill though, but not to worry as most paragliding companies will supply you with all the gear that you need to be comfortable including gloves. While in the air see if you can spot the Belle Tout lighthouse which was built in 1834 to prevent the many shipwrecks that unfortunately happened on those shores and take a look at the beachy town of Eastbourne from above where the polar explorer Sir Ernest Shackleton called home for many years.
Canyoning in Cumbria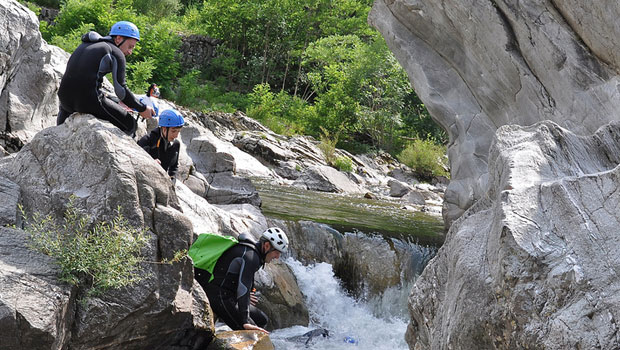 Branded as the adventure capital of the UK, Cumbria offers up a lot of exhilarating activities to try but the most exciting by far is canyoning and ghyll scrambling, it is a very unique way to see places that would otherwise be inaccessible. Ghyll is in fact a Viking word to describe streams that cut into hillsides or a steep-sided valley. Canyoning, ghyll scrambling and gorge walking is available all over the Cumbrian countryside from Keswick to Kendal through a variety of activity providers, it is best to experience this activity through a provider because not only is it the safest way to enjoy the adventure but all of the guides are highly skilled and know the area so they have the scoop on the best spots to go. Each ghyll, gorge and canyon are completely different from each other and so every scramble or climb you go on is always unique and because each location differs there is somewhere for everyone, whether you're up for a challenge and would love to abseil, ropewalk and want to get wet or just want to take it a bit easy and go for a dry scramble to take in the surroundings of the Lake District national park.
Skydiving in Cambridgeshire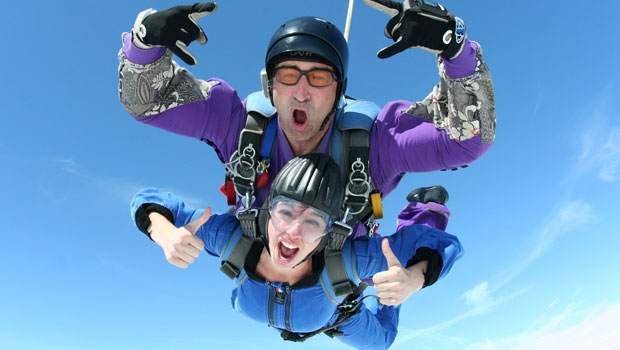 Jump 15,000ft above the Cambridgeshire countryside and see the amazing patchwork quilt of fields, farms and grasslands for an unforgettable adventure holiday. Skydiving is an incredible thrill, no wonder 3.1 million sky dives take place annually, people have been doing it since the 18th century when Andre Garnerin a Frenchman took to the skies and jumped from a hot air balloon with his parachute. The countryside is not only beautiful with an abundance of nature reserves serving as home to a range of wildlife but it is historic too, home to one of the earliest known permanent Neolithic settlements in the UK situated in Fengate, the Anglo Saxons also chose to settle there in the 6th century and of course Cambridge, home to the world famous University of Cambridge founded in 1209. Skydiving is perfect for the adrenaline junkie in you as you can reach an incredible speed of up to 130mph and freefalls can last anywhere between 45 seconds and 80 seconds. So many centres now offer a brilliant option where they can take a video of your dive and it makes the perfect holiday momento.
Mountain Boarding in Shropshire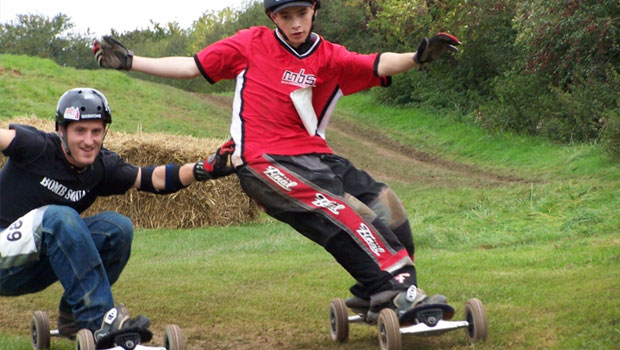 Take a board to the slope, not snow but grass and your board will have wheels, visit The Edge in Much Wenlock situated in Shropshire and make the most of the terrain. The Edge, which is a sixteen mile long fossil-rich escarpment which actually started as a coral reef in a tropical sea in the southern hemisphere many millions of years ago. Mountain boarding started somewhere at the end of the 1980s and the beginning of the 1990s when snowboarders wanted to experience something similar in the off-season when there was no snow to ride and from this mountain boarding was born, the first commercial appearance of a 'dirtboard' was in April 1990 in an advert in an American skateboarding magazine and many people get into mountain boarding for the very reasons it was created. Anyone can mountain board, just grab a helmet, safety gear, a board and ride and feel the rush while speeding down a grassy slope in such a lovely setting.