Europe
Published on September 29, 2017 | by Andrea Guerriero
0
Best honeymoon destinations in Europe
Many couples are discovering the delights of Europe as a honeymoon destination rather than the more typical tropical and exotic locations, and there are plenty of romantic places to visit. From beautiful cities to places of culture, Europe has a lot to offer the discerning honeymooner.
Katie from www.orlajames.com said, "The honeymoon is almost as important as the wedding itself, with choices ranging from classically romantic to new and exiting, the decision can be a difficult one to make". With so many countries, cities and places of interest across Europe, the challenge can be in narrowing down where to go! So we have taken the hard work out of choosing and selected the top  honeymoon destinations across Europe which people are visiting right now.
Honeymoon in Paris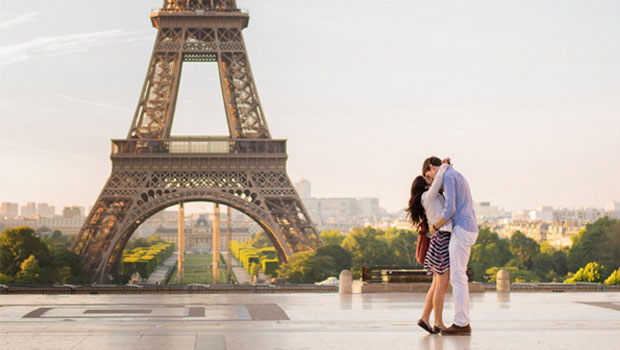 For those looking for a traditional romantic getaway in Europe then the top destination has to be Paris. Renowned for being the city of romance, Paris has much to offer, from tours along the river at night, to the views from the top of the Eiffel Tower; this iconic city is the perfect place to lose yourself in during romantic strolls. You can take in the culture at amazing museums like the Louvre, or visit stunning art galleries and book shops. If you prefer shopping then Paris has much to offer the discerning shopper, particularly if fashion is your thing as a couple. Or if you prefer to spend your days lazily watching the world go by, while sitting outside a Paris café, with a nice glass of wine, then why not? With easy access via plane or train, Paris is definitely the perfect honeymoon destinations.
Honeymoon in Amsterdam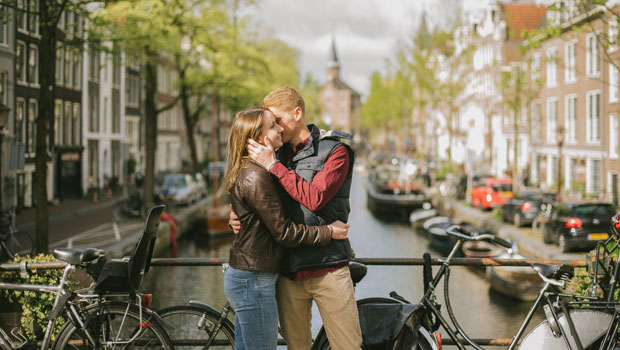 A city that people probably don't think of when it comes to honeymoons is Amsterdam. However, this beautiful city is filled with amazing flower markets and art galleries making it a very romantic destination. If you like walking hand in hand along stunning canals and bridges, then Amsterdam is certainly one of the places to go, providing stunning scenery. It's also full of culture thanks to its association with artist Van Gogh and has much to offer to the discerning honeymooner.
Honeymoon in Athens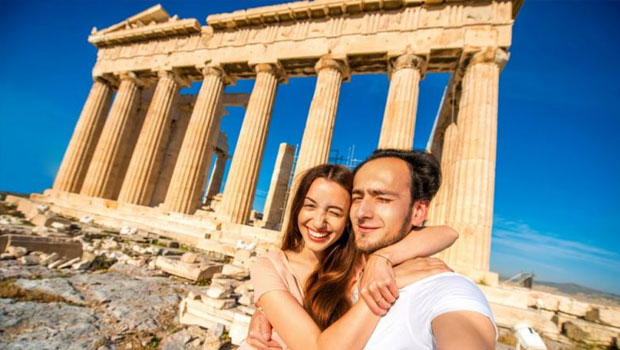 Athens with its extensive history is a really amazing place to lose yourself in on honeymoon as you feel transported back in time to a completely different world from our busy lives of today.
You can walk through the Acropolis and spend time at Parthenon, before paying a visit to the delightful Theatre of Dionysos and the fascinating Temple of Hephaestos. As well as stunning historical aspects, Athens has an amazing shopping quarter filled with fascinating antique shops, market stalls and tavernas, just waiting for you to explore them.
Honeymoon in Italy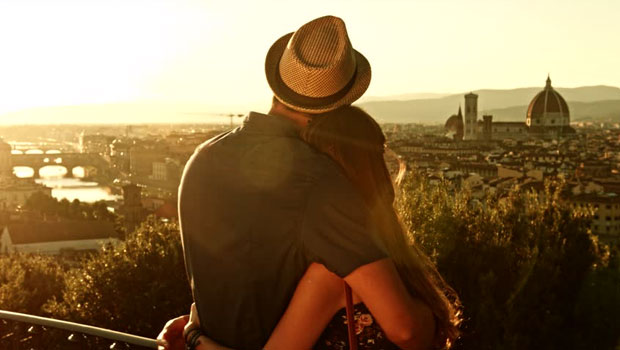 Italy has many romantic destinations for romantic honeymooners, with its beautiful cities all offering something different. Florence is said to be one of Italy's most beautiful cities, offering renaissance architecture and amazing food. You can wander across the Ponte Vecchio, and visit the Giardino di Boboli here. Meanwhile, the Italian Riviera – also known as The Cinque Terre – comprises the five villages of Manarola, Corniglia, Riomaggiore, Monterosso, and Vernazza, which are all seated on a cliff edge overlooking the Mediterranean and provide a beautiful backdrop.
There is even the option to take a five- hour walk along the Blue Path, which connects all five villages together – a romantic stroll while you take in the amazing views. If you prefer to be hosted via gondola then Venice will be the place for your honeymoon escape, with its many canals and cultural backdrop. As well as the famous gondoliers, there are also plenty of amazing places to visit inland with beautiful historical buildings and architecture.
Honaymoon in Budapest
For somewhere a bit more unusual then head to Eastern Europe to Budapest, where you can climb the famous Gellert Hill together and enjoy a really romantic view across the whole city. Budapest has been described by many as the Paris of Eastern Europe thanks to the old part of the city which includes castles, cobbled streets and gothic buildings. It is also a natural spa town, offering bathhouses with thermal springs so the idea destination for romance and relaxation.
When looking for the perfect honeymoon destination you can't go wrong with Europe, with its amazing variety of cultures and cities. From wine-growing regions, to beach holidays on the Mediterranean coast, Europe really does have something to offer everyone. We have listed our top honeymoon destinations in Europe but there are so many other exciting places to see that narrowing it down is probably the hardest part. Whether you want to spend your honeymoon mooching around galleries and museums, relaxing in spas or being punted along a river, there is something to suit every romantic mood.