World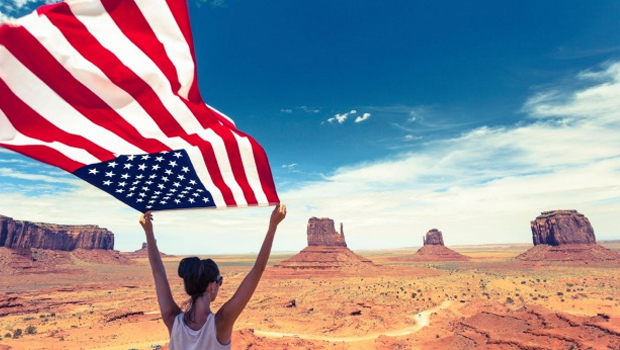 Published on April 23, 2018 | by Andrea Guerriero
0
4 Awesome US Vacation Destinations You Can Actually Afford
Are you burned out at work, sick of winter weather, or just eager to take a break from everyday life? If so, you need a vacation — now! Unfortunately, paying for a relaxing trip can be challenging if you're also balancing student loan payments, credit card debt, and financial savings goals. But you don't need to spend a fortune to experience an awesome vacation. Here are four affordable U.S. destinations to consider as you plan your next vacation.
1. Tampa, Florida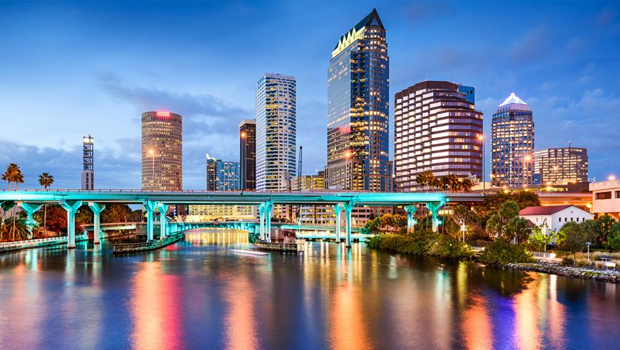 According to Kayak, a trip to Tampa is 26 percent cheaper than the average vacation. And Tampa's a central location — it's just 45 minutes or fewer to Clearwater, St. Petersburg, and Tarpon Springs. It offers the full Florida experience. Start with an inexpensive dolphin cruise in Tarpon Springs and enjoy an amazing meal at Rusty Bellies, where free and delicious hush puppies come with every meal. After dinner, walk around the Sponge Docks and check out the cute shops where you can buy sea sponges, licorice, or to-die-for Greek desserts. If you want a more cosmopolitan experience, visit St. Petersburg's downtown area, where you can check out a wide selection of restaurants and shops or visit the Dali Museum. A visit to Clearwater Beach should also be on your to-do list since TripAdvisor named it the No. 1 beach in the U.S. Enjoy a great meal at Crabby's Dockside (especially if stone crab is in season) or eat overlooking the beach at Frenchy's and discover why its grouper sandwich is worth the drive from Tampa.
2. Raleigh, North Carolina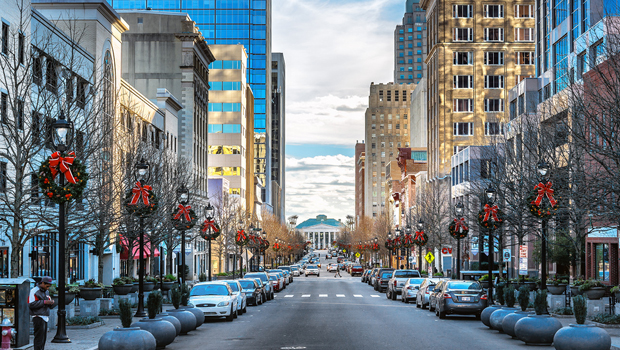 The cost of a trip to Raleigh is 31 percent less than the average vacation, according to Kayak. But you won't feel like you're on a budget trip when you're strolling its awesome downtown district.
Downtown Raleigh has something for everyone, from the North Carolina Museum of Natural Sciences to City Plaza on Fayetteville Street, where you'll frequently stumble upon an outdoor event.
Both the Haywood Hall House and Gardens and Cary Heritage Museum (a short drive away) offer free admission. You can also take a walk through Bass Lake Park in Holly Springs, where you can enjoy hiking trails, rental canoes, and a wildlife observation platform. Imagine the smell of flowers and hear the call of native birds, putting you at ease after a day spent checking out the history Raleigh has to offer. Annabelle Needles, who hosts the Swept Together podcast and is traveling around the U.S. in an RV, recommended Raleigh as one of her favorite budget-friendly vacation destinations because it's off the radar from typical Southern vacation towns and there's so much to do without spending a fortune. "We were really surprised by how many fun things there were to do in town along with supercute restaurants, coffee shops, and museums," she said.
3. Myrtle Beach, South Carolina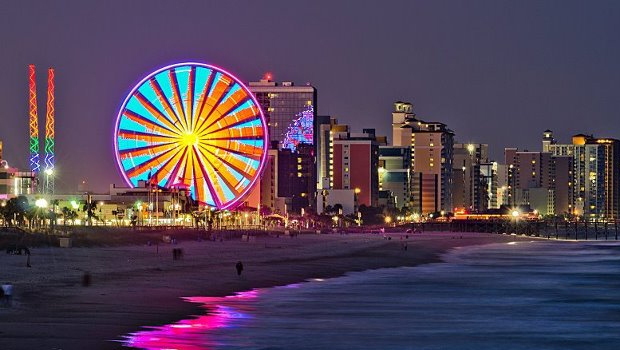 Both Natasha Rachel Smith, a travel expert at TopCashback, and Theresa Boehl, director of content at BeachDeals, recommended Myrtle Beach as a great budget-friendly destination.
"Just because it is a beach town doesn't mean it needs to be expensive," Smith said. "Beachgoers can score cheaper vacation rentals and feel the sand in their feet at discounted prices and comfortable temperatures." She recommended hitting up the beach, walking around town, visiting nearby arcades and museums, and enjoying Broadway at the Beach, a popular area that offers shopping, dining, and entertainment. Boehl advised visiting state parks, including Myrtle Beach State Park and Huntington Beach State Park, which charge just $5 for adults and $3 for children.
For those traveling with kids, Boehl recommended visiting affordable mini-golf courses throughout town or checking out the Family Kingdom Amusement Park, where you'll pay no admission fee. You'll buy tickets for rides. "A ride on the SkyWheel, a 187-foot-tall Ferris wheel, will set you back $14, or $9 for kids," she said. Boehl also suggested visiting late in the year to get the best deals. "Prices drop even lower outside of the summer high season that lasts from May to August," she said.
4. Mississippi Gulf Coast
Mississippi is home to four of the 10 most affordable beach towns in America, according to SmartAsset. If you want the smell of the sea and the feel of sand for a bargain price, the Mississippi Gulf Coast might be your ideal destination, especially because you'll find plenty to do there. Anna Roy, public relations manager with Visit Mississippi Gulf Coast, recommended taking advantage of the temperate climate to enjoy outdoor activities year-round. That includes, she said, "world-class golfing, kayaking, paddleboarding, fishing, boating our many waterways, schooner sails, and even a 70-minute marine life shrimping trip that is an absolutely wonderful excursion." The excursion "shows you exactly how shrimp and other marine life lives and end up on our plates," she said.
Mississippi's Gulf Coast has white-sand beaches, barrier islands for day-trippers, and warm Gulf waters to enjoy. You'll also find all different kinds of food, from seafood shacks on the beach, where you can get the freshest fish around, to fusion cuisine and fine dining restaurants. Roy recommended a Tasty Tour to sample Mississippi's culinary scene or a cooking class to learn how to bring some of that Mississippi goodness home with you.
Which destination is right for you?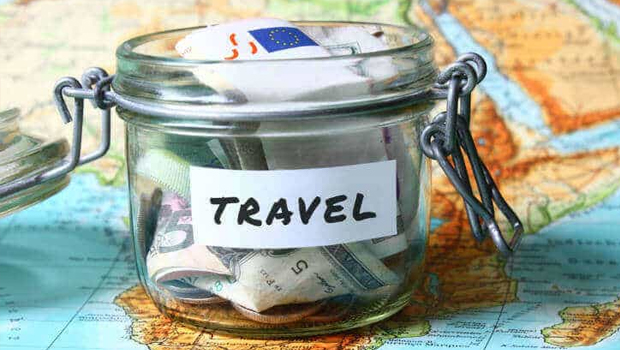 If you can picture yourself in any of the above locations, start planning out your trip and budget. Consider booking your trip during the off-season for the most savings. Schedule your flights on weekdays, swap a rental car for public transportation, and pack your own snacks to lower expenses even more. Cutting costs at home can help pay for your trip, too, whether that means setting up automatic contributions to a savings account to fund your trip, consolidating credit cards with a personal loan to lower your monthly payments, or refinancing your student loans to save on interest charges. By implementing these strategies and prioritizing affordable destinations, you might be surprised by how much vacation you can afford.